When To Use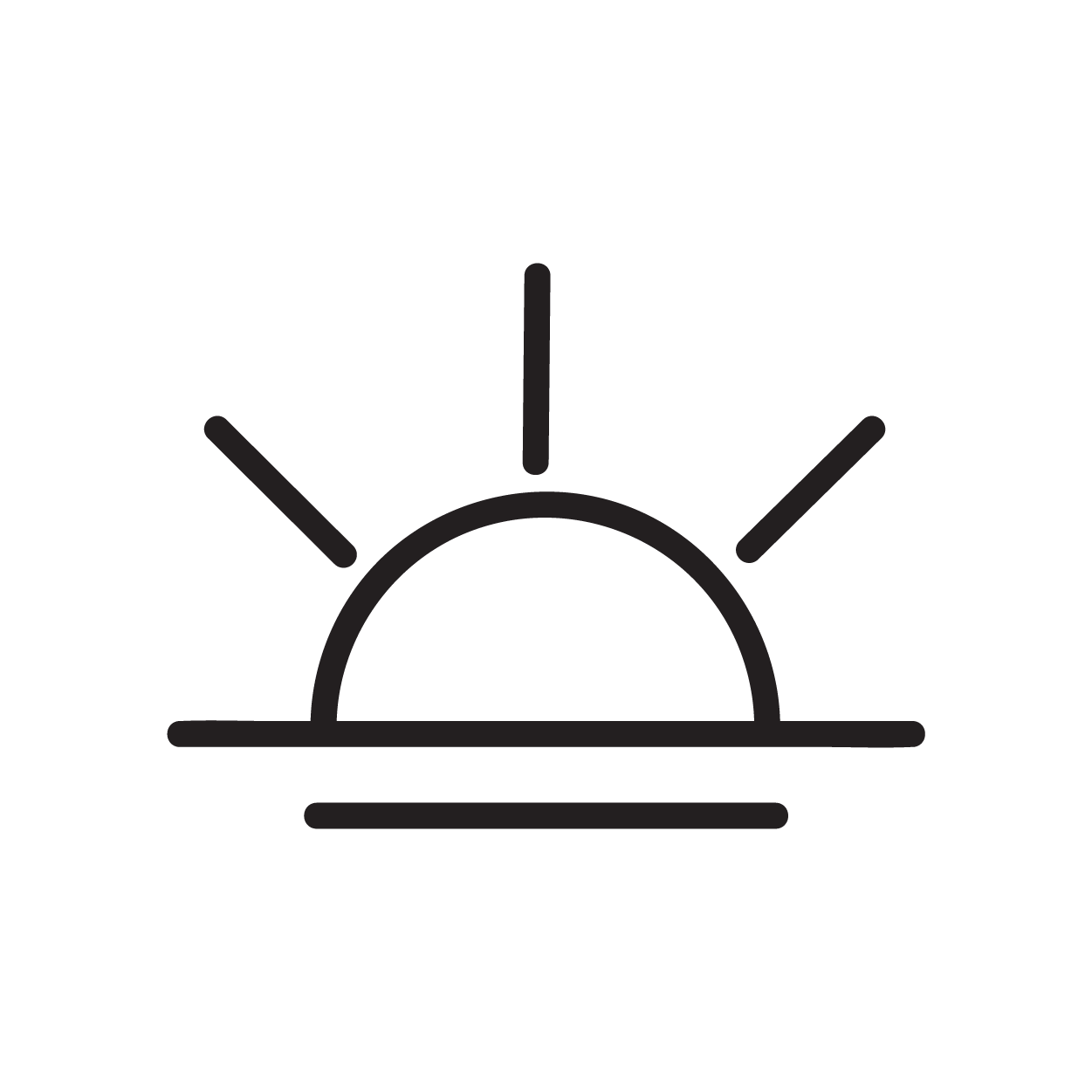 Breakfast

Afternoon

Workout

Travel

Dessert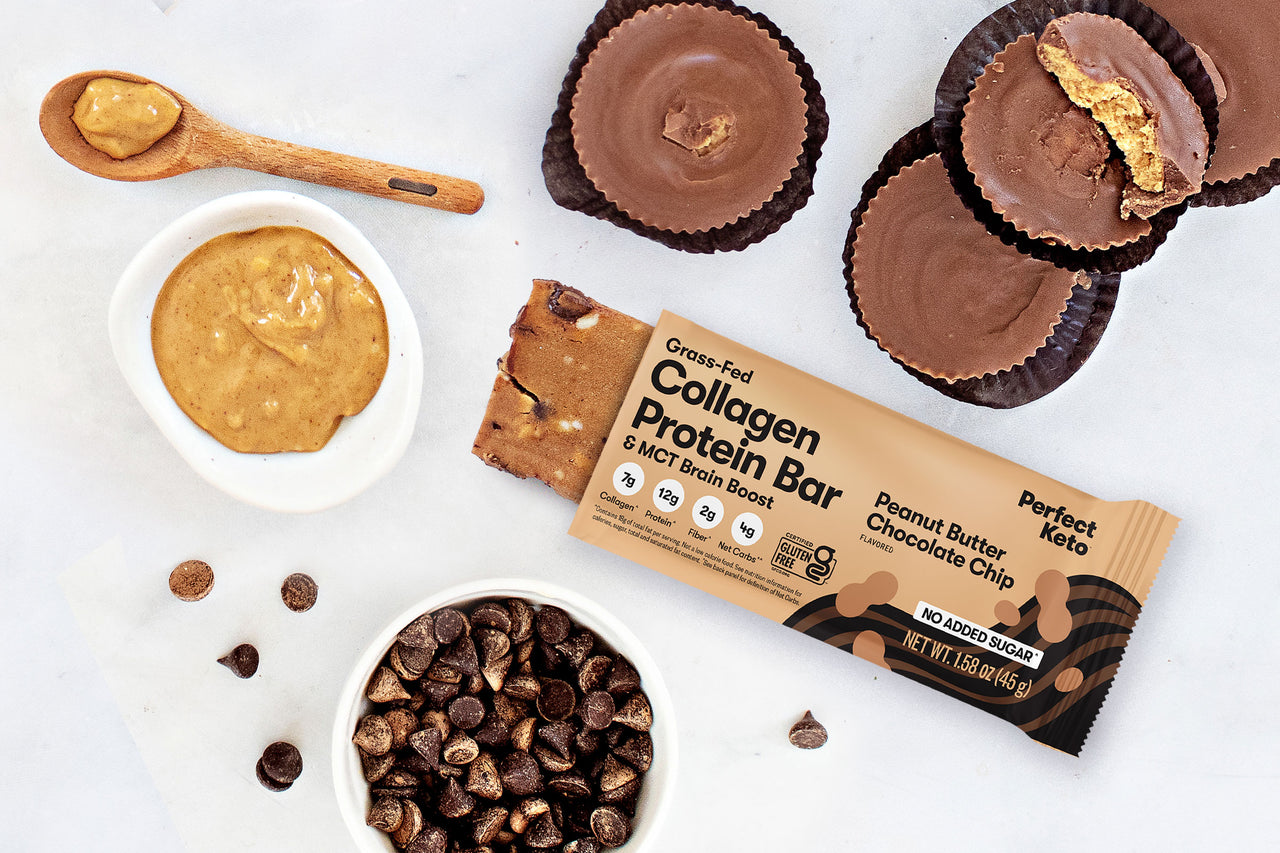 A Low Carb Snack Bar, Anytime, Anywhere
Sometimes there's not enough time to prepare a meal and most "on-the-go" low carb snacks provide poor nutrition at a high price. Keto Bars are portable and convenient and great for travel, work, or before the gym.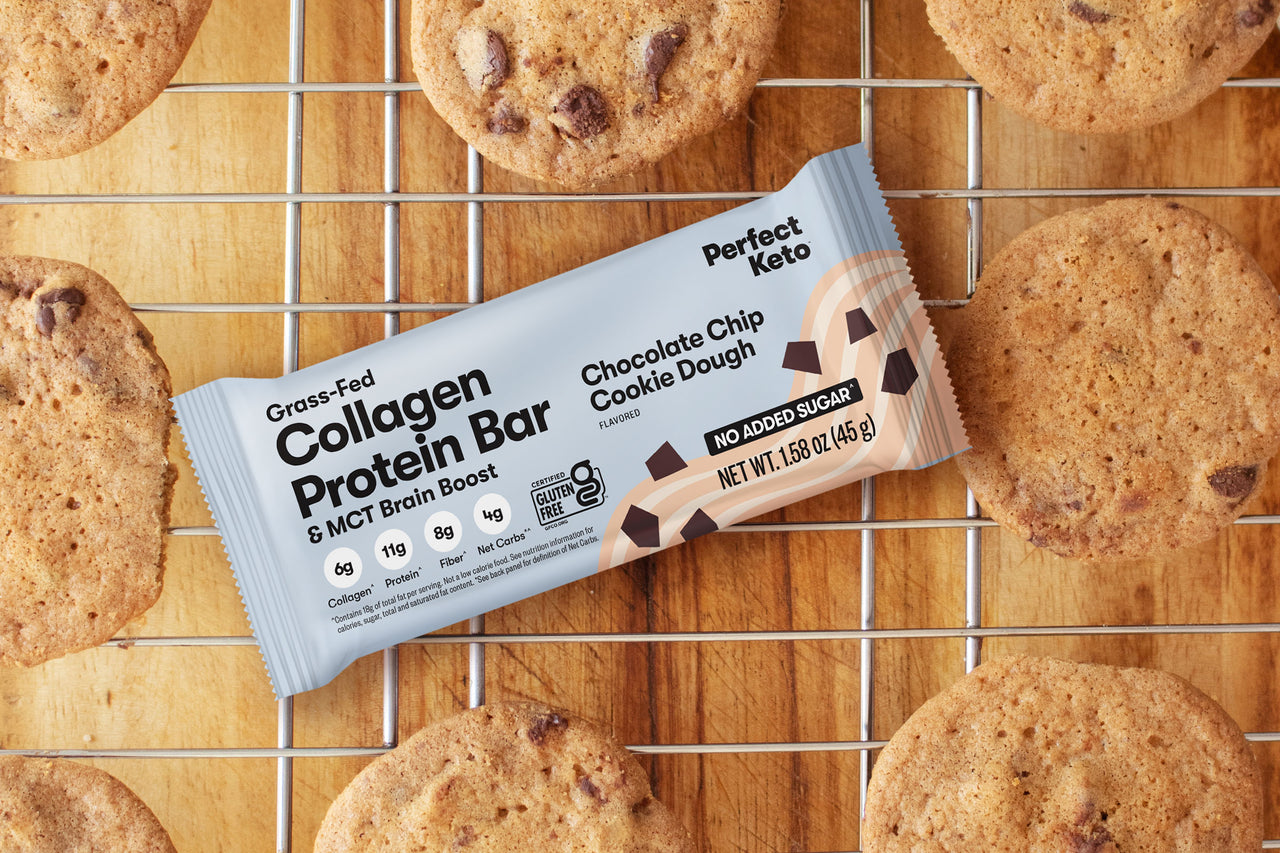 Finding a Low-Carb, Keto Snack Shouldn't Be So Hard
We spent a year developing the formula for a great-tasting, keto-friendly bar with high-quality ingredients formulated to keep you in ketosis.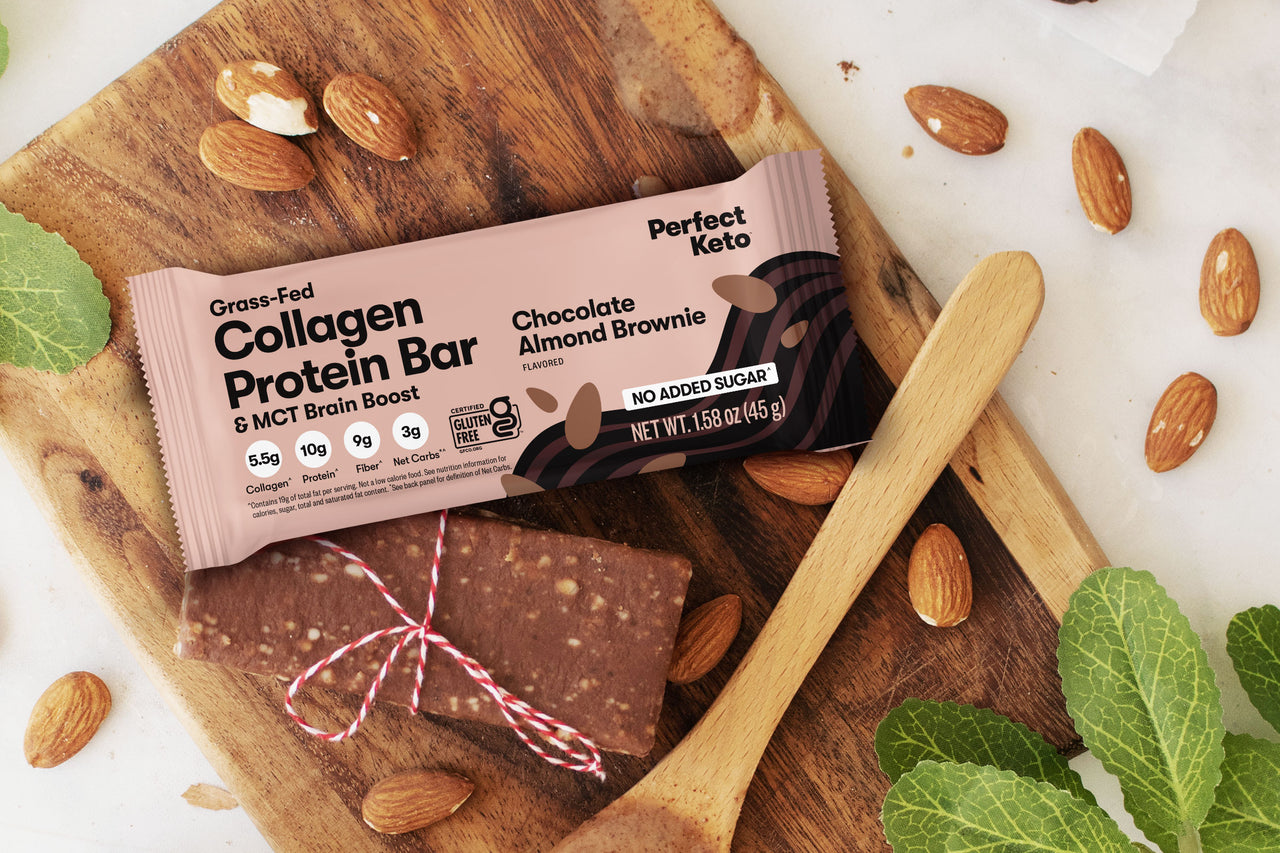 Keto Snack Bar Made with Real Food Ingredients
Keto Bars are packed full of quality ingredients that provide sustained energy to fuel your mind and body. What's inside? Almond and cacao butter, coconut oil, and collagen, with a touch of sea salt and stevia.
What's Inside?
Every ingredient pulls its weight.
Almond butter and almonds are a source of monounsaturated fats. Almonds are also high in fiber and rich in Vitamin E, which provides fiber and many other nutrients.
Collagen is the most abundant protein in the body, with a unique amino acid profile that may support hair, skin, nails, joints, ligaments, and other connective tissues.
Collagen powder is highly bioavailable, meaning your body can absorb it and use it quickly and efficiently. Plus, collagen powder dissolves perfectly into hot and cold liquids, making it the perfect addition to coffee, smoothies, and even baked goods.
MCT's are a unique type of fatty acid found in coconut oil that are a much faster source of energy than most longer chain fatty acids. MCTs support mental clarity and sharpness.
Cacao butter provides the chocolatey flavor, so it tastes amazing. It may also have antioxidant properties due to flavonoids* 
Cacao butter is a saturated fat and some research has suggested that it may help support heart health.
Tapioca fiber comes from the Cassava Plant which is a staple in Asian, South American, and African Diets.
Coconut oil contains a high ratio of MCTs. Coconut Oil differs from MCT Oil in that it contains a higher amount of the fat known as lauric acid, which has antibacterial, antiviral, antifungal, properties. Cell culture research suggests that lauric acid can be used by certain cells in the brain for ketone production.
Organic cocoa contain polyphenols with powerful antioxidants * and is a source of iron, magnesium, and calcium.
Lecithin is a fat found in both plant and animal sources. Lecithin is used in food products because it can stabilize fat, provide texture, and increase shelf life.
Lecithin can come in soy or sunflower form. Soy lecithin is extracted from Soybeans which contain phytoestrogens, mineral blocking compounds and can inhibit the use of certain enzymes.
For this reason we chose to use sunflower lecithin.
We chose to use natural flavors as opposed to artificial flavors.
Stevia is a low-calorie sugar substitute that comes from the Stevia rebaudiana (Bertoni) plant.

Allulose is a low-carb sweetener that doesn't count towards your sugar intake. This naturally-occurring sugar substitute won't kick you out of ketosis, making it a great option for low-carb diets.
"Perfect Keto has managed to keep things simple and tasty with quality ingredients."

"These filling snacks taste more like candy bars than power bars, but they still pack 11 grams of protein a pop."

"These bars are another great option if you're following ketogenic diets and want something easy to eat on-the-go."

FAQ
Meal replacement bars can be acceptable substitutes for whole meals, especially during busy days (when you need a quick meal) or when you're surrounded by unhealthy options like junk foods.
The key is to choose a meal replacement bar that doesn't exceed your carb limit and has the right amounts of fat and protein for energy and satiety.
Each Perfect Keto bar has only 2-3 grams of net carbs. Plus, it provides 18 grams of fat and 13 grams of protein.
We're able to bring you this good balance of keto diet macros, thanks to our choice of quality ingredients like almond butter, grass-fed collagen, and MCTs.
Keto bars are protein bars that are specially formulated for the keto diet. Meaning, keto bars have substantial amounts of fat while being very low in carbs.
To sweeten our keto bars, we use healthy sugar substitutes that don't affect your blood sugar levels, such as stevia and allulose.
Yes. Perfect Keto bars avoid gluten sources like malt, which is common in a lot of high-carb energy bars.
If you have gluten sensitivity, our keto bars won't cause digestive issues (such as bloating and gas) and will support your energy needs and weight loss goals.
No. Perfect Keto bars avoid ingredients that trigger a blood glucose spike. We carefully select our ingredients to make sure that they don't kick you out of ketosis.
You can shop for Perfect Keto bars here. Simply click the Add to Cart button to order a box.
You'll also find Perfect Keto bars at most retailers, including Amazon and Walmart.
Customers love Perfect Keto Bars