15% off

1 box

20% off

2 boxes

30% off

3 or more boxes
Keto Cookies - 24 Cookies
Delicious, clean, indulgent keto cookies with only 4g of net carbs per serving (2 cookies). The perfect treat for your cookie cravings.
Keto Cookies - 24 Cookies
Delicious, clean, indulgent keto cookies with only 4g of net carbs per serving (2 cookies). The perfect treat for your cookie cravings.
$34.99
$24.49
(24 Cookies)
You're saving
$10.50

per box (

30%

off)
FREE Shipping & Returns
Only 4g of net carbs per serving (2 cookies)
6g of protein per serving (2 cookies)
Made with clean & real ingredients
Completely delicious & satisfying
FREE shipping & returns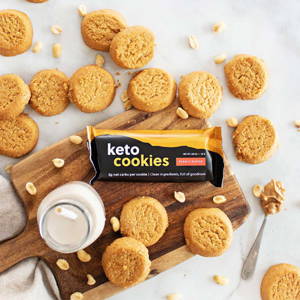 Peanut Butter Cookies
Just like Grandma used to make (if your Grandma was a nutritionist). These Peanut Butter Keto Cookies are everything they should be: soft, moist, and perfectly peanut-buttery. Pour yourself a big glass of almond milk and try to eat just one.
Chocolate Chip Cookies
Perfect Keto Chocolate Chip cookies are soft, filling and taste just like the real deal. They have the same texture of the perfect, gooey, fresh-baked chocolate chip cookie pulled straight from the oven. Perfect Keto Chocolate Chip cookies have all the flavor of real cookies, without all the bad stuff.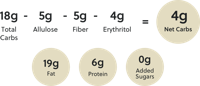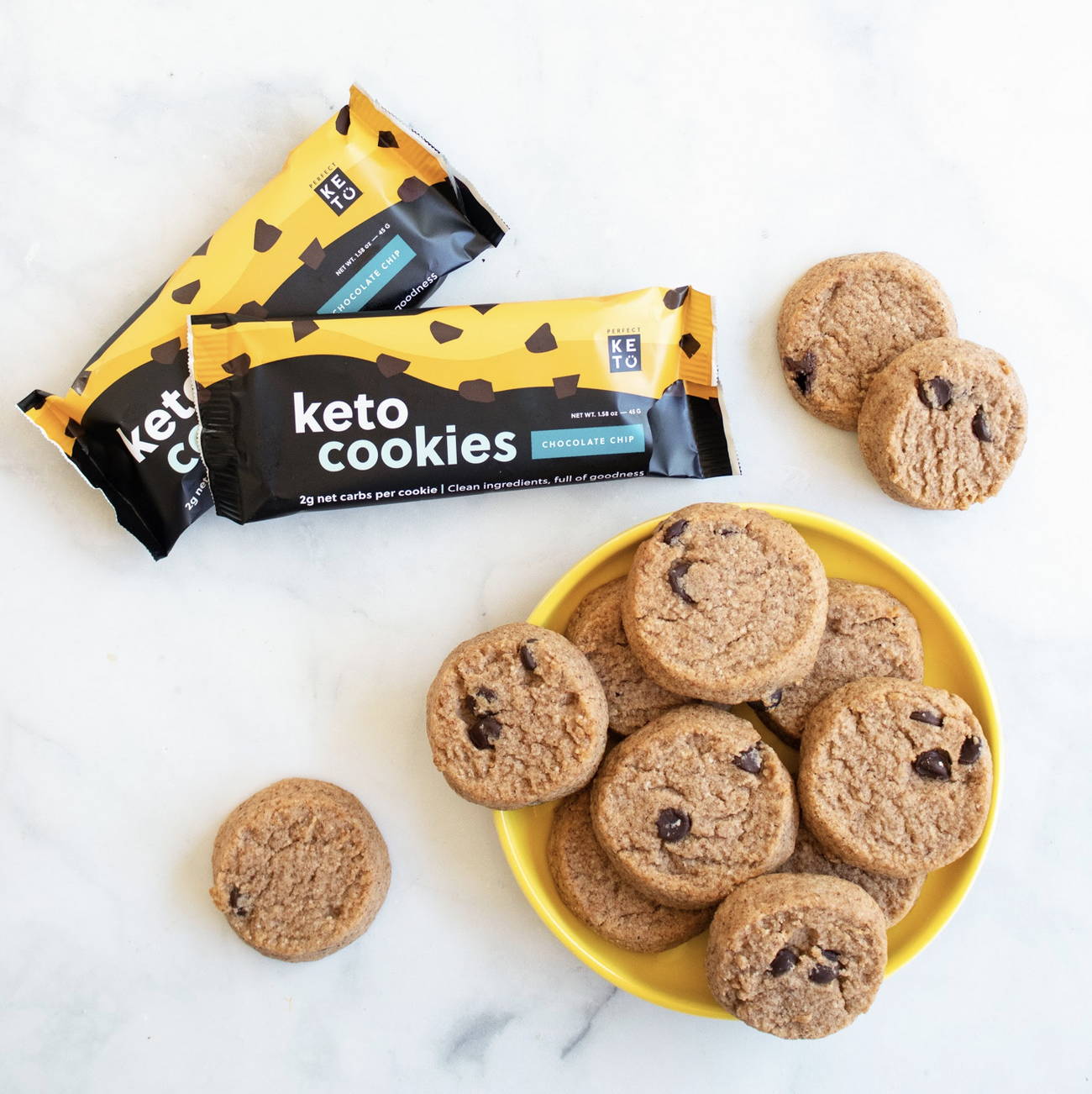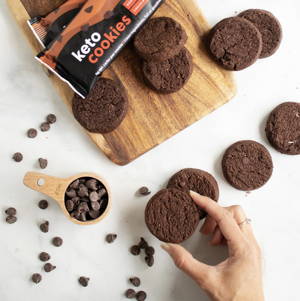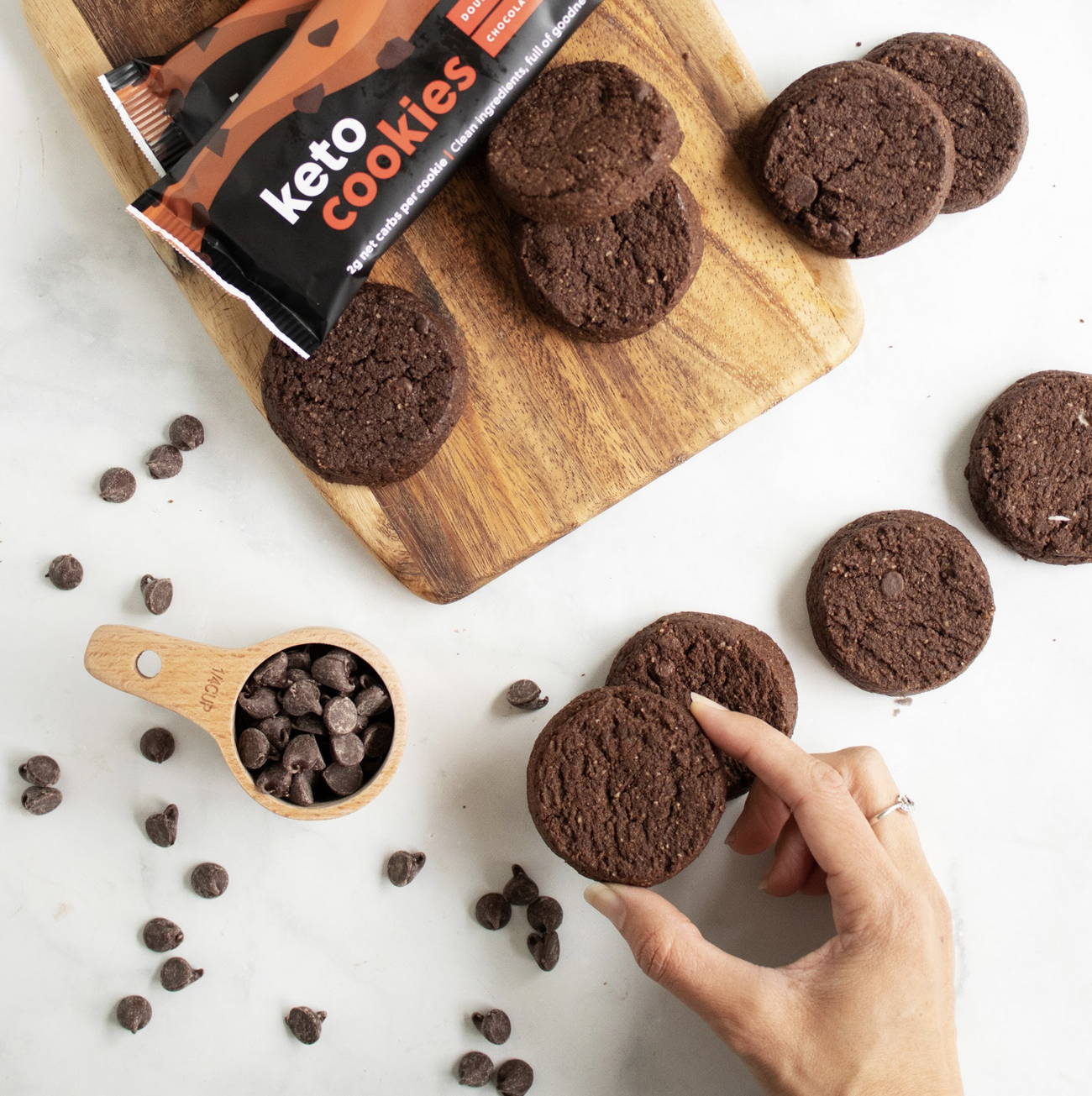 Double Chocolate Cookies
Chocolate lovers, rejoice! Now you can get your double-dose of chocolate without feeling guilty. Perfect Keto Double Chocolate cookies have the perfect rich, chocolatey taste of real homemade cookies. No weird spongy or cakey texture like other "healthy" cookies. The ultimate chocolate lover's cookie.'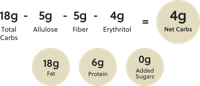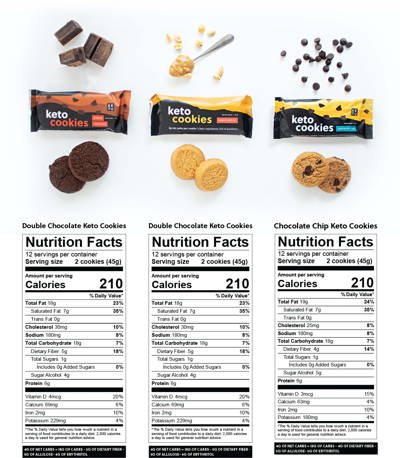 Made With Whole-food Ingredients
Our chocolate chip and double chocolate cookies taste great. And are good for you.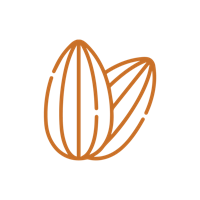 Almonds
Almonds are rich in fat, magnesium and vitamin E for better skin and joint health.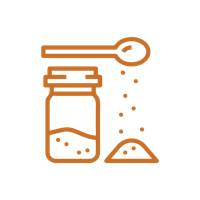 Allulose
Allulose is a low-carb sweetener that doesn't count towards your sugar intake. This naturally-occurring sugar substitute doesn't raise your blood sugar levels, making it a great option for low-carb diets.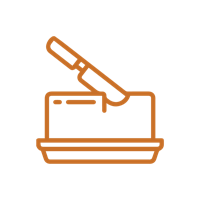 Grass-Fed Butter
Grass-fed butter has higher concentrations of omega-3 fatty acids than grain-fed butter. Among the benefits of using grass-fed butter are reduced inflammation.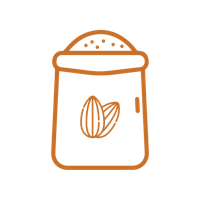 Almond Flour
When doing a low-carb diet, almond flour makes for a great substitute in all your favorite recipes. Almond flour is naturally gluten-free and grain-free. It's also a low-glycemic food, which means it won't raise your insulin to unhealthy levels.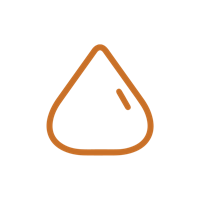 Chocolate Chips
Made with erythritol and stevia, these unsweetened chocolate chips won't spike blood sugar levels but still give that sweet chocolate flavor you desire.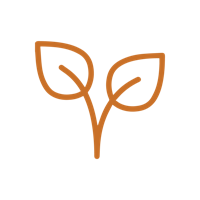 Erythritol
Studies show that this non-caloric sugar alcohol may have antioxidant properties to help protect against free radical damage. Plus, it might aid in lowering blood sugar.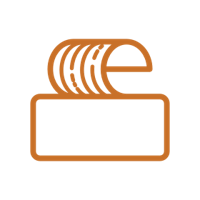 Cocoa Butter
Cocoa butter provides the chocolatey flavor. It may also have antioxidant properties that support immune health and lower inflammation.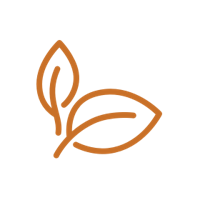 Stevia
Stevia is a sweetener that comes from a plant and has minimal effects on blood glucose when consumed in moderation. Statements not reviewed by FDA. Individual experiences may vary.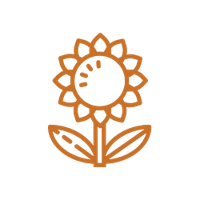 Sunflower Lecithin
Lecithin is a natural fat found in both plant and animal sources. Lecithin is used in food products because it can stabilize fat, provide texture, and increase shelf life.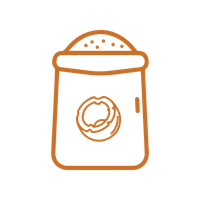 Coconut Flour
Coconut flour is a gluten-free, grain-free alternative to wheat flour. It is low calorie and the perfect option to use in recipes to support fat loss goals.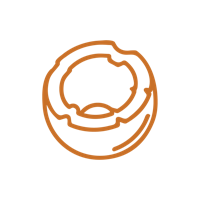 Coconut Oil
Coconut oil is rich in MCTs. It also contains a type of fat known as lauric acid, which has antibacterial, antiviral, and antifungal properties.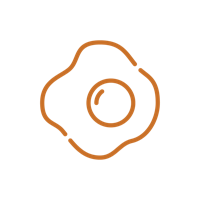 Egg
Eggs are an excellent source of protein and contain all the amino acids you need. They contain lutein, zeaxanthin & choline-rich.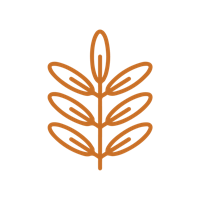 Acacia Fiber
Acacia fiber, also known as acacia gum, is a natural ingredient that comes from the sap of the acacia Senegal tree. It has been proven to support a healthy GI environment.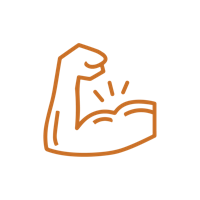 Collagen
Collagen protein is the most abundant protein in the body, with a unique amino acid profile that supports hair, skin, nails, joints, ligaments, and other connective tissues.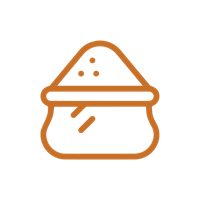 Psyllium Husk Powder
Psyllium Husk Powder is a prebiotic fiber made from the seeds of the Plantago ovata plant.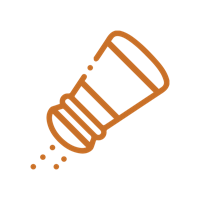 Sea Salt
Sea salt contains sodium, an essential electrolyte that needs to be replenished on the ketogenic diet.
Trusted by the keto community
"They taste soft, chewy and full of flavor! As someone who's recently lost 108 pounds on a ketogenic lifestyle, delicious treats like these really keep me on track"

Jess from Keto Rewind
"So satisfying. You need to get these in your life today to keep you on course, and keep you keto, and get those chocolate cookie cravings back in"

Nicole Burgess
"What I like most about these are the clean ingredients, the perfect macros, and the taste. There's no gritty texture, and there's no after taste"

Kristi Davis
"They're soft, they're delicate, they're chewy. There's none of telltale erythritol grit and cooling effect. And better yet, the quality of ingredients is fantastic. They are superb."

Wes from Highfatlutin' Low Carb
"Most keto cookies taste just like erythritol and almond flour, and that's all I taste. THESE taste like regular cookies and they have really clean ingredients. Cookies are back!"

Joe & Rachel 2 Krazy Ketos
Frequently Asked Questions
Is it okay to eat cookies on keto?
YES! At least these cookies. Keto Cookies are free of added sugar and fit your macros perfectly at only 4g of net carbs per serving (2 cookies). The perfect guilt-free dessert option.
Will Keto Cookies kick me out of ketosis?
Keto Cookies won't kick you out of ketosis because their net carbs are low and have no added sugar. These low-carb, high-fat cookies will help you stay in ketosis.
Will Keto Cookies upset my stomach?
Keto Cookies contain only real, clean ingredients - no weird fibers or gut-hurting ingredients.
Will Keto Cookies really satisfy my cookie cravings?
Perfect Keto cookies taste like real cookies and let you treat yourself without eating sugar and junk ingredients. Eat the whole cookie without feeling guilty.
What's the serving size of Keto Cookies?
1 pack (2 cookies)
How many net carbs does this cookie have?
Keto Cookies are the perfect keto-friendly, low-carb dessert snack at only 4g of net carbs per serving.
Chocolate Chip flavor: 4g of net carbs = 18g of carbs - 4g of dietary fiber - 5g of allulose- 5g of erythritol
Double Chocolate flavor: 4g of net carbs = 18g of carbs - 5g of dietary fiber - 5g of allulose- 4g of erythritol
Customers love Perfect Keto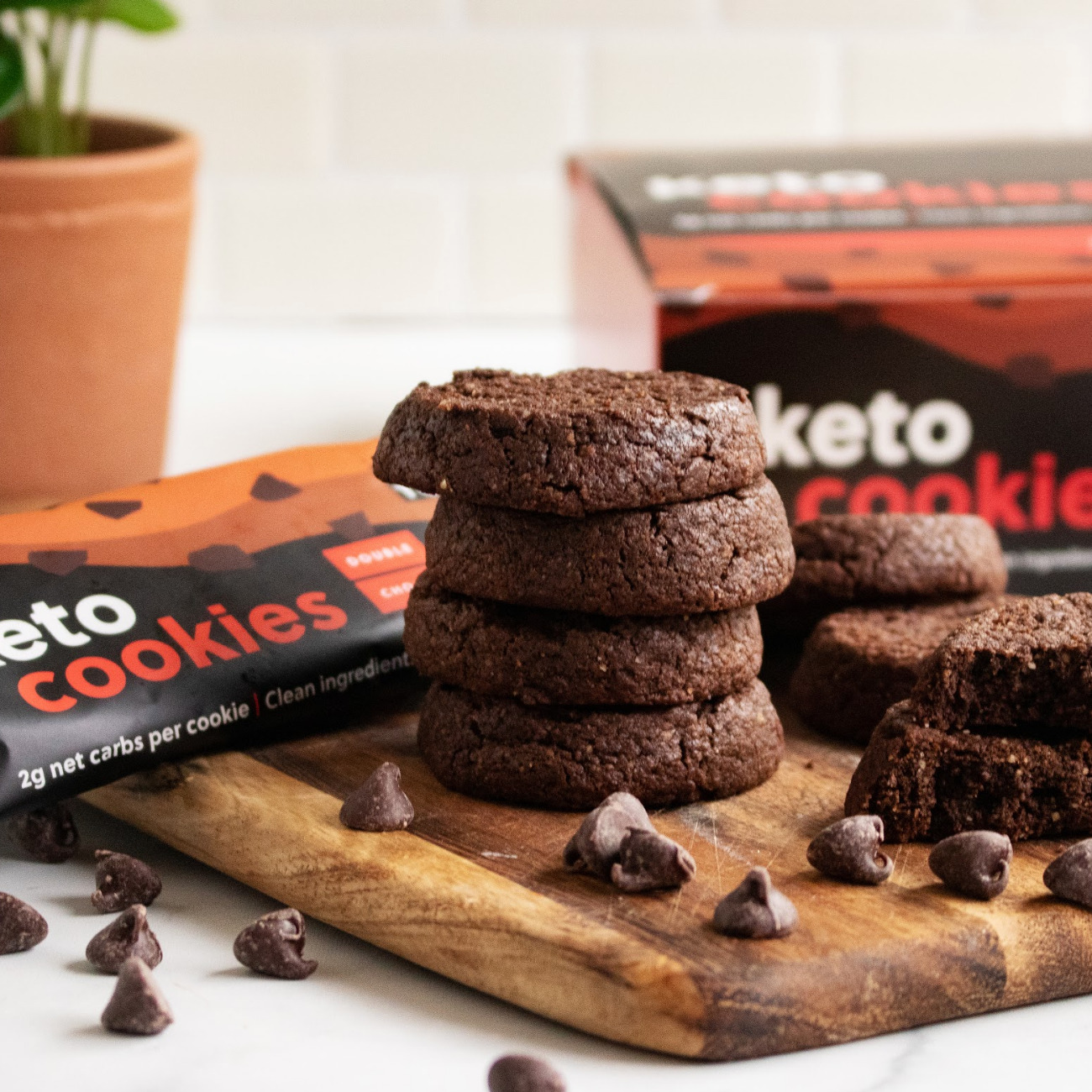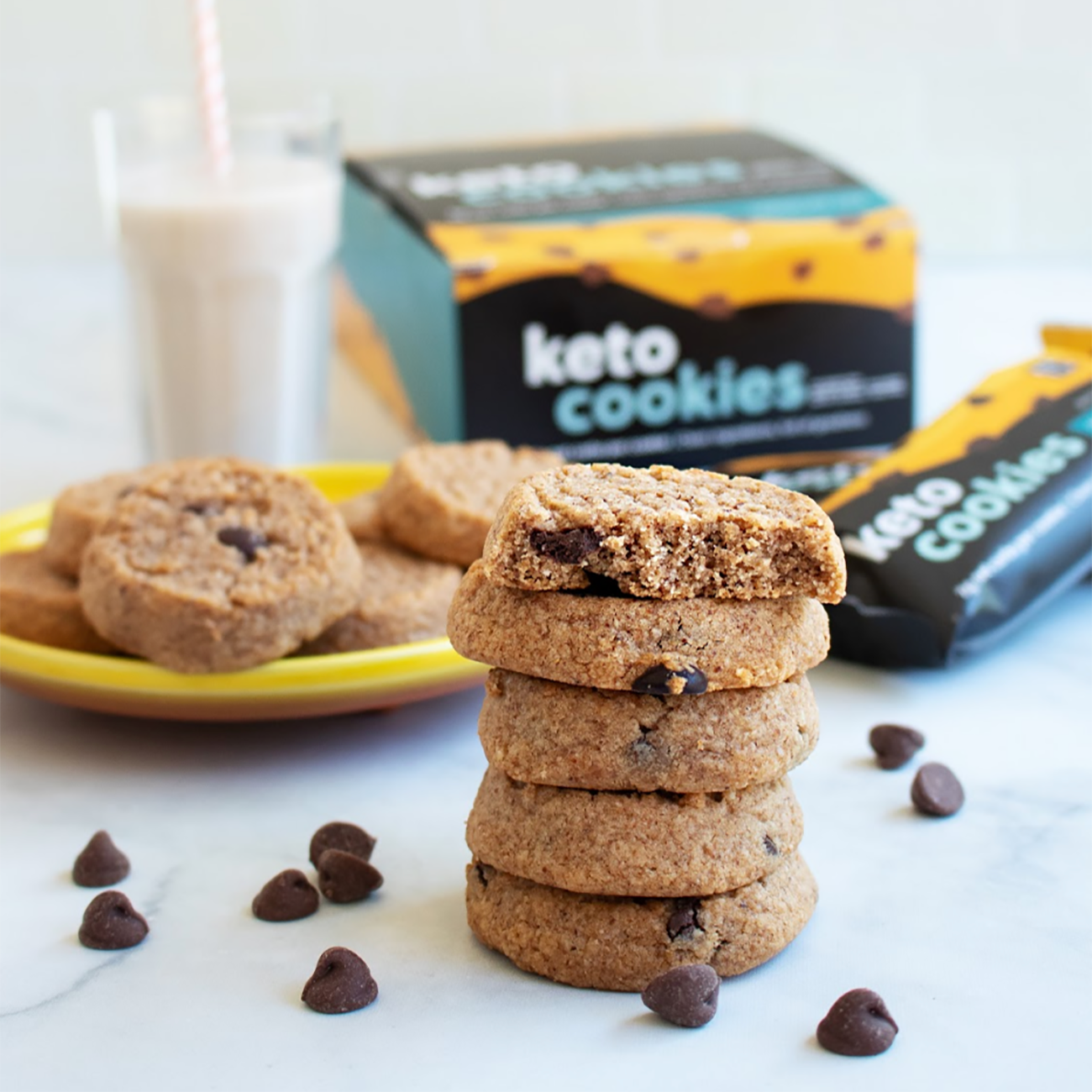 Get up to 30% off keto cookies.
The healthiest cookies on the planet. Made from real food. No junk.
Shop the cookies
Expires 6/01/2020 at 11:59 PT. Terms & conditions apply.