When To Use

Evening

Stress

Before Bed

Dessert

Anytime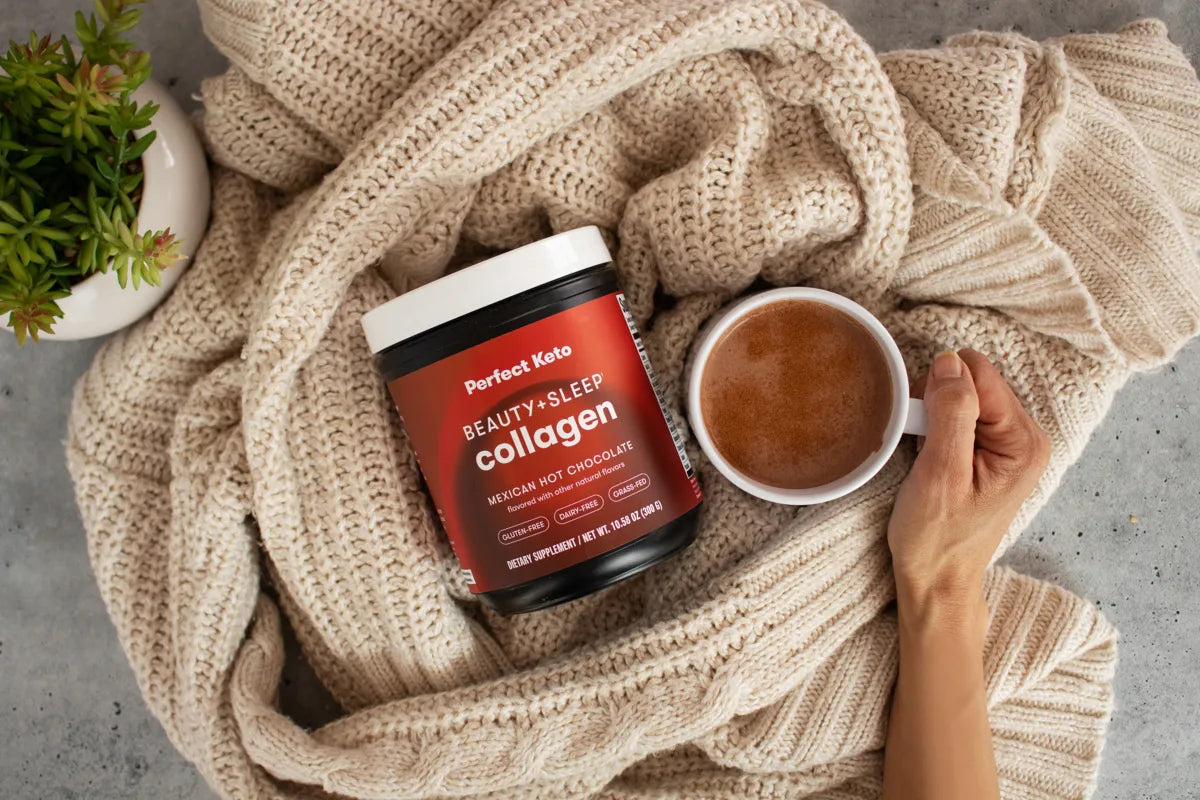 Cozy Drinks For Rejuvenating Sleep
Whisk Beauty + Sleep Collagen into a cup of warm milk and you're preparing your body for rest. Made with high-quality ingredients and no junk or added sugar, you'll love the way Beauty + Sleep Collagen makes you feel, almost as much as you love the taste.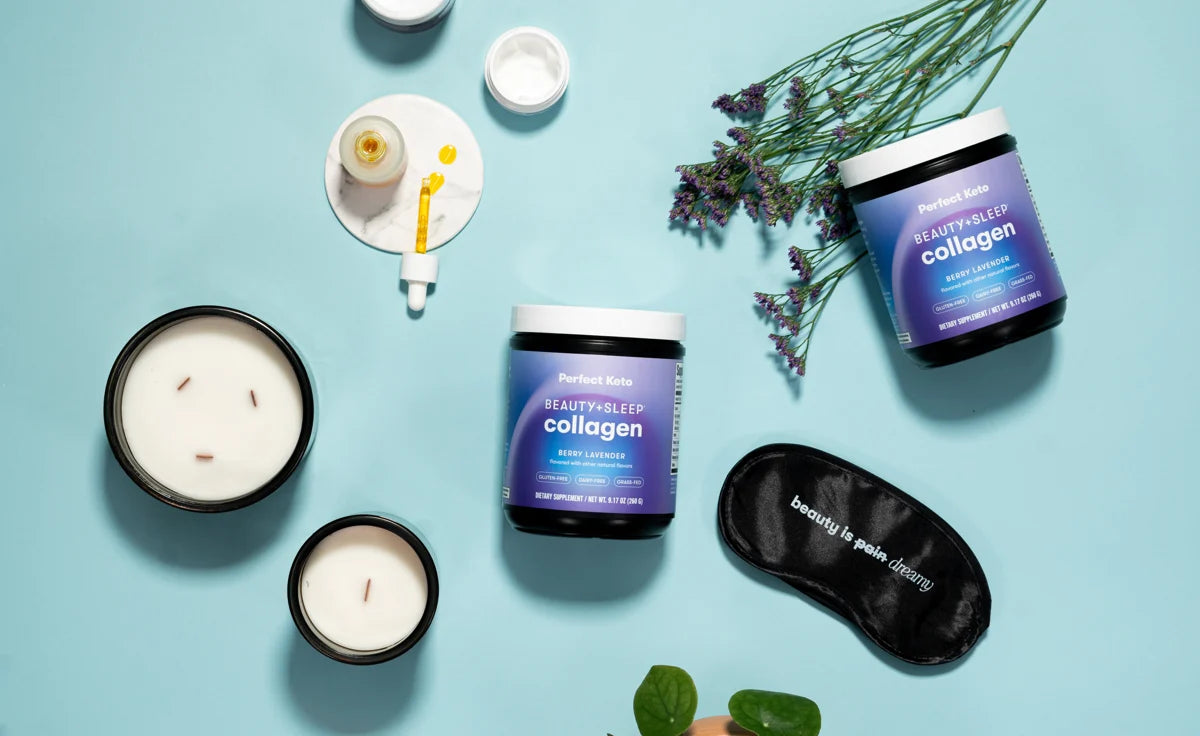 L-theanine and Magnesium for Sleep
Relax your mind and body with non-habit-forming ingredients like ashwagandha, magnesium, and L-Theanine. These natural ingredients can help combat the insomnia, stress, and anxiety that keep you from getting real rest.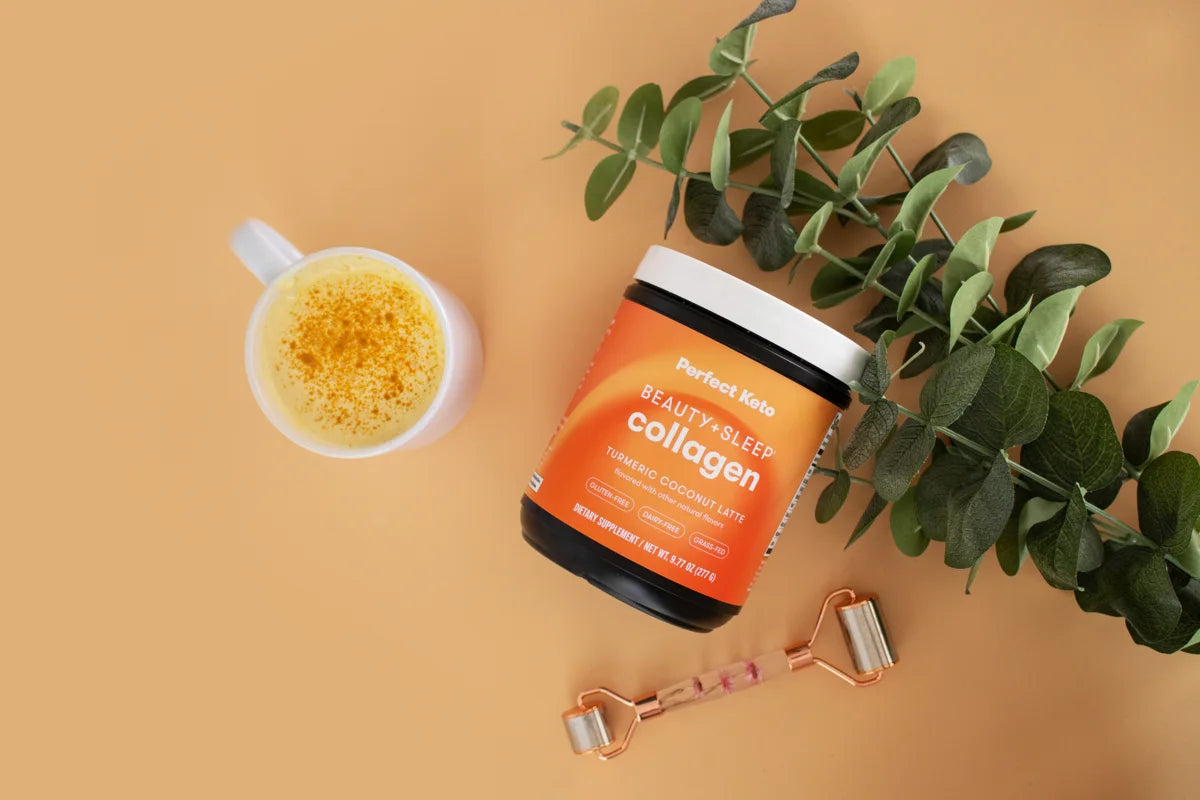 Rise and Shine
When we miss out on quality sleep, it can impact the way we look. That's why we've added biotin, glycine, hyaluronic acid, and L-lysine to Beauty + Sleep Collagen. While you rest, your body can repair and rejuvenate so you wake up looking and feeling your best.
What's inside?
Every ingredient pulls its weight.
Collagen can support hair, skin, nails, joints, ligaments, and other connective tissues and is highly bioavailable, meaning your body can absorb it and use it quickly and efficiently.
We chose to use natural flavors from herbs, minerals, and extracts as opposed to artificial flavors. We use malic acid, for example, which is a natural chemical found in fruits.
Stevia is a low-calorie sugar substitute that comes from theStevia rebaudiana(Bertoni) plant.
Biotin supports skin health.
Glycine contributes to cellular health.
Hyaluronic Acid can combat signs of aging in your skin.
L-lysine helps support elasticity and firmness in your skin.
Magnesium citrate aids in muscle relaxation.
L-Theanine can ease anxiety, reduce stress, and aid sleep.
Ashwagandha an adaptogen that can combat stress, inflammation, and insomnia.
FAQ
If you are an adult who sleeps, you'll love Beauty + Sleep Collagen! You will especially love this product if you experience stress, anxiety, pain, or pressure that inhibits true, deep, restful sleep.
Beauty + Sleep is an ultra-fine powder that can be mixed with the liquid of your choice. We recommend that you enjoy Beauty + Sleep hot in milk or a milk alternative, but you can also use water or froth Beauty + Sleep into tea or decaf coffee.
Because this is a powder additive, it will settle over time in your mug. This is normal. A quick stir will redistribute all the beneficial ingredients and revert your drink back to its creamy, dreamy state.
You can use Beauty + Sleep Collagen whenever you need to relax. For many people, this is beneficial before bed. But it may also be helpful if you're having a stressful day at the office or are struggling with anxiety.
It's important to note that you won't fall asleep at your desk after having a mug of Beauty + Sleep Collagen in the morning. You may just feel more relaxed and therefore able to approach your day with more mental sharpness and peace.
Yes, Beauty + Sleep Collagen helps prepare your mind and body for truly restful sleep.
No, Beauty + Sleep Collagen does not contain any melatonin or any habit-forming substances.
20 full scoop servings. Most people take between 1-2 scoops per day, depending on their stress levels and sleep goals.
One serving contains 2-3g net carbs, 6g protein, and only 40-45 calories.
Yes, Beauty + Sleep Collagen is gluten-free.
Yes, Beauty + Sleep Collagen is dairy-free.
Customers love Perfect Keto