When To Use

Breakfast

Afternoon

Workout

Travel

Dessert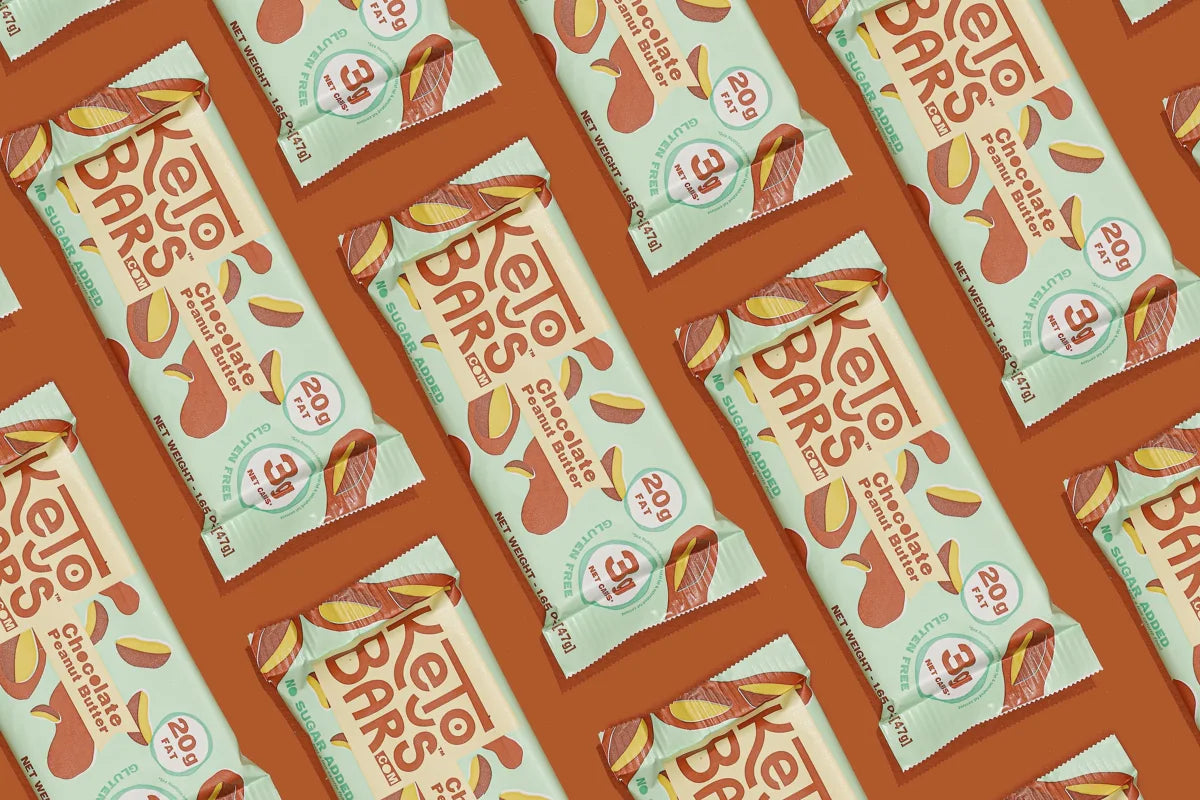 Chocolate Peanut Butter Keto Bars
As if the taste of creamy homemade peanut butter couldn't get any better, add 100% chocolate and you're in keto heaven. This flavor often gets compared to those peanut butter chocolate cups in the orange packaging. You know the ones!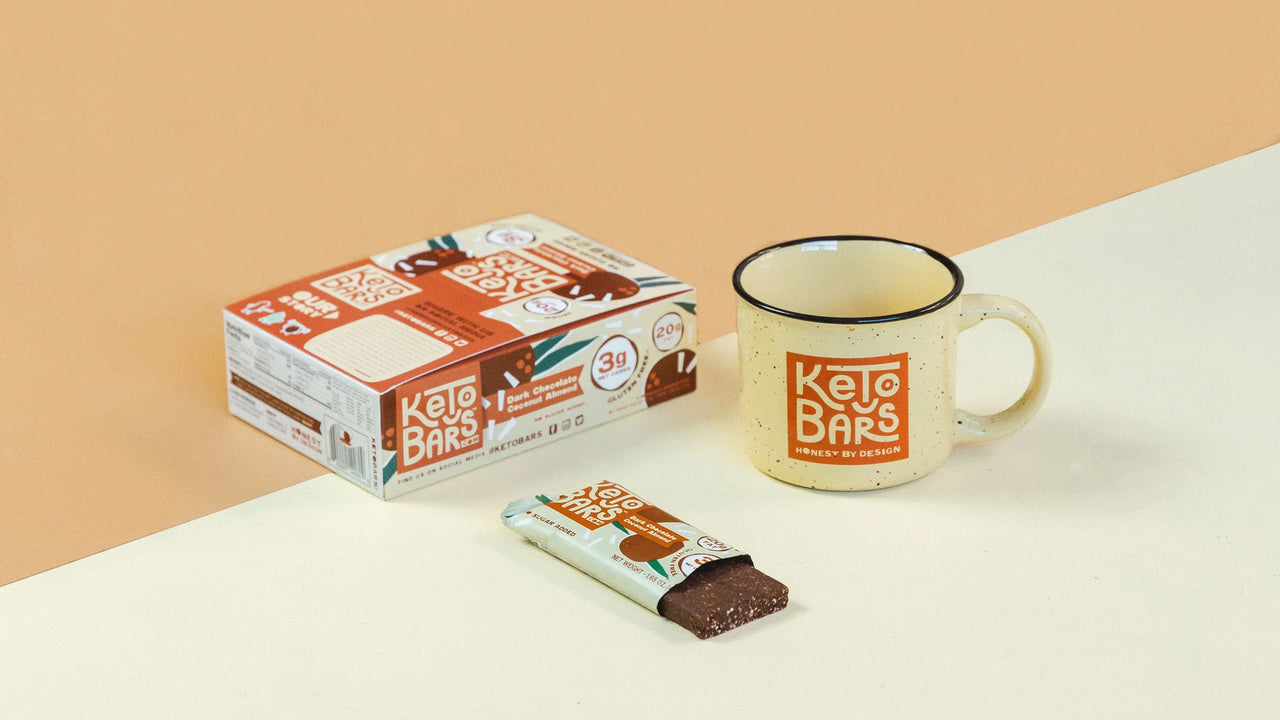 Dark Chocolate Coconut Almond Keto Bars
Almond Joy lovers unite! This OG flavor is coming to our store soon! We'll be adding this flavor to the lineup in the upcoming weeks. Sign up for early access by clicking the flavor button above. If you want to get a taste of them now, you can try them by ordering a Sampler Pack, which features all 3 flavors.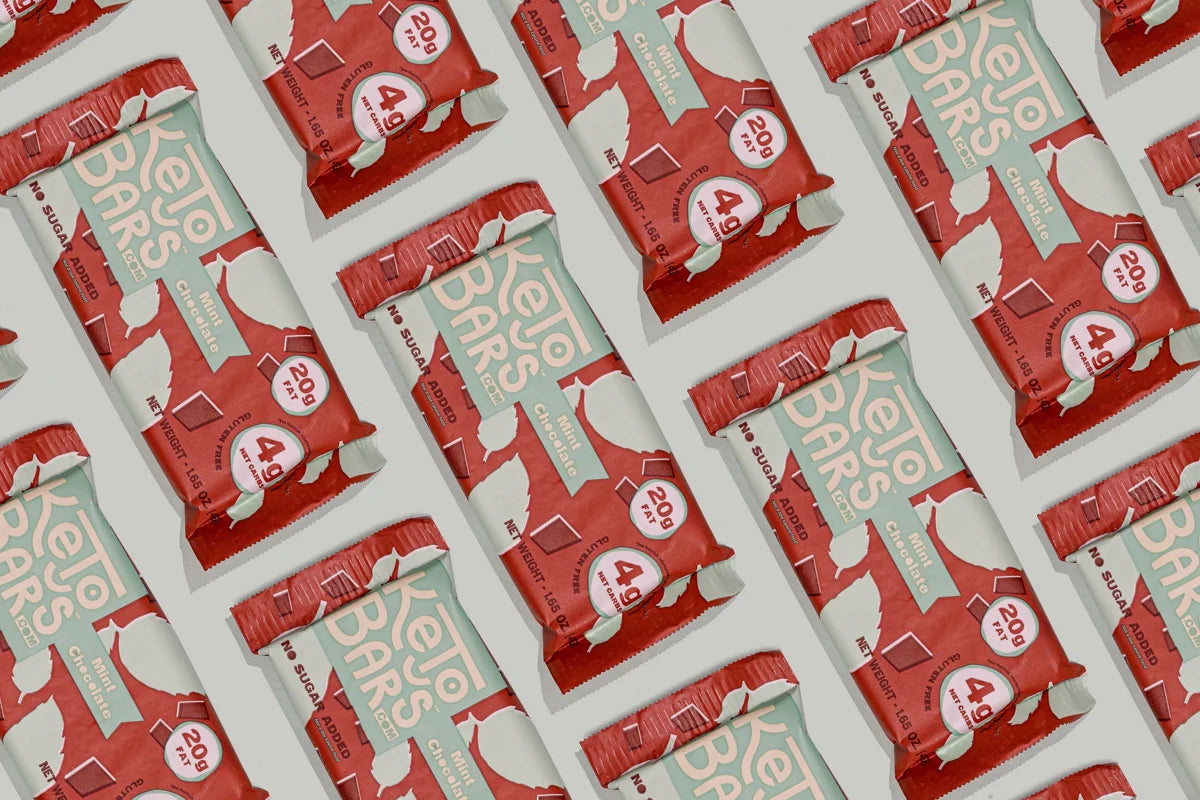 Mint Chocolate Keto Bars
Like the cookies you buy from your co-workers daughter, but keto! Mint Chocolate bars are made with refreshing mint, 100% chocolate and just a few other simple ingredients like almonds and coconut.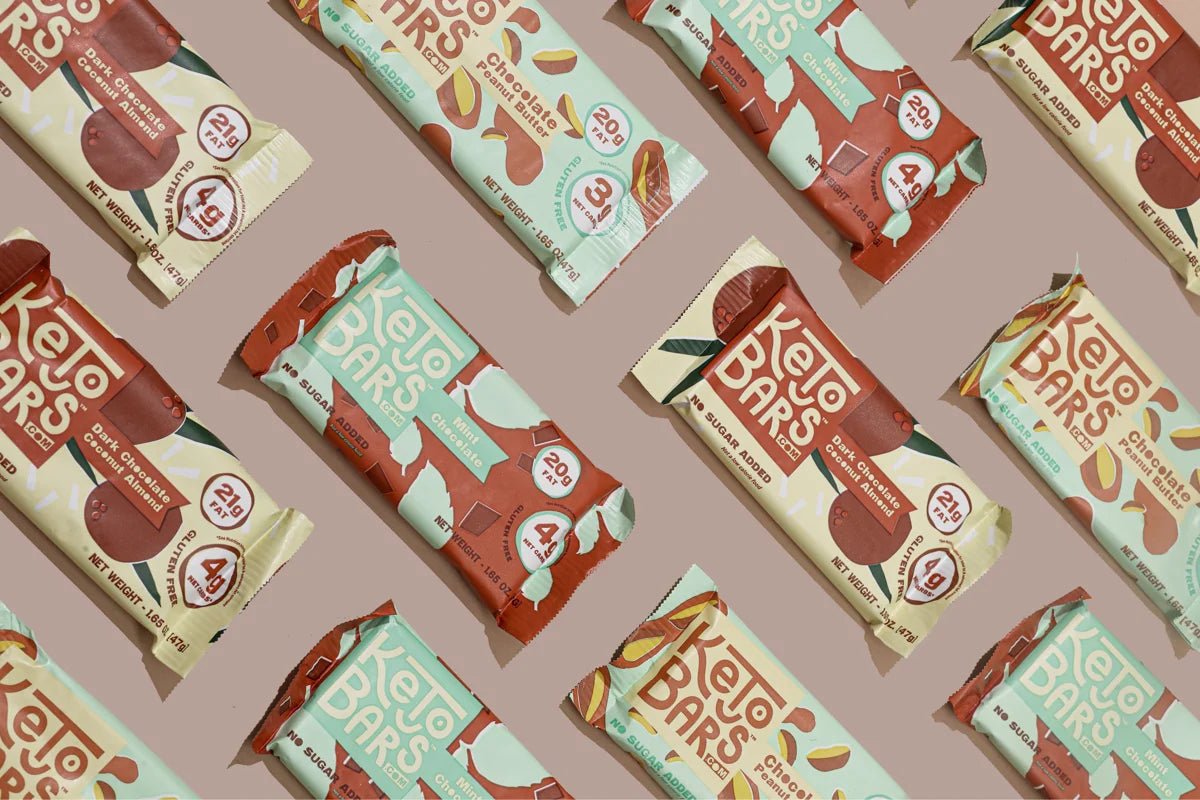 Sampler Pack
Indecisive? Want to try them all? We got you! Enjoy 4 bars of each of the 3 delicious flavors: Chocolate Peanut Butter, Mint Chocolate, and Dark Chocolate Almond.
What's inside?
Every ingredient pulls its weight.
Peanuts, Chocolate Liquor, Dried Coconut, Peanut Flour, Erythritol, Water, Peanut Oil, Salt, Stevia (Steviol Glycosides).
Chocolate Liquor, Almonds, Dried Coconut, Erythritol, Cocoa Powder (processed with alkali), Water, Salt, Stevia (Steviol Glycosides), Peppermint Oil.
Chocolate Liquor, Dried Coconut, Almonds, Erythritol, Cocoa Powder (processed with alkali), Water, Coconut Oil, Salt, Stevia (Steviol Glycosides). 
FAQ
Keto Bars were the very first pre-packaged keto snack to exist, ever! Using only the most simple ingredients, they provide the macros keto dieters are looking for. Keto Bars taste and feel like real food because they're made with real food!
Keto Bars are made with a base of chocolate, nut butter, and coconut, with a few more simple ingredients sprinkled in depending on the flavor. If a no-bake cookie and a fudge brownie had a baby, it would be Keto Bars.
The texture of Keto Bars are unlike any of the other "low carb" bar that you've had. Those are usually made with whey protein or fiber syrup, which makes them chalky or chewy. Keto Bars have the consistency of a fudge brownie mixed with a no-bake cookie.
Absolutely. Keto Bars were designed to help you hit your macros, keep you in ketosis, and satisfy your sweet cravings. Every ingredient has been tested and made sure that your blood sugar will not spike.
Customers love Perfect Keto