When To Use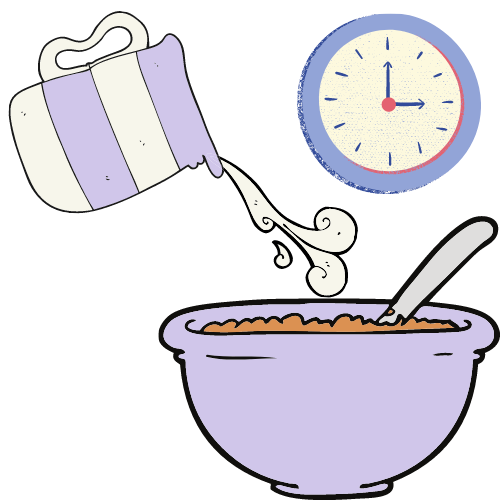 Breakfast
On busy mornings, just pour and enjoy.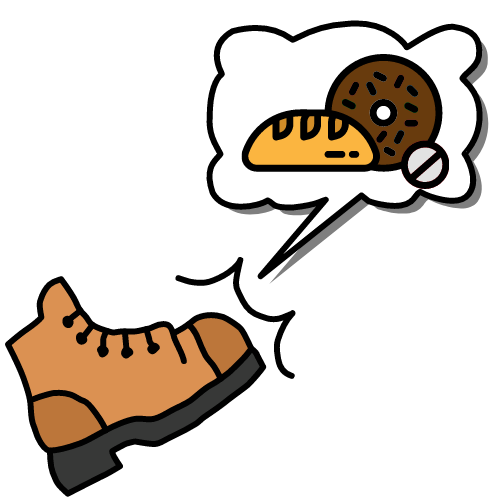 Afternoon
Kick carb cravings to the curb.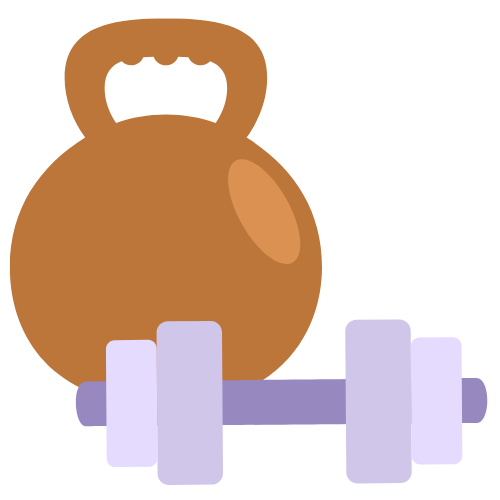 Workout
Clean energy before or after exercise.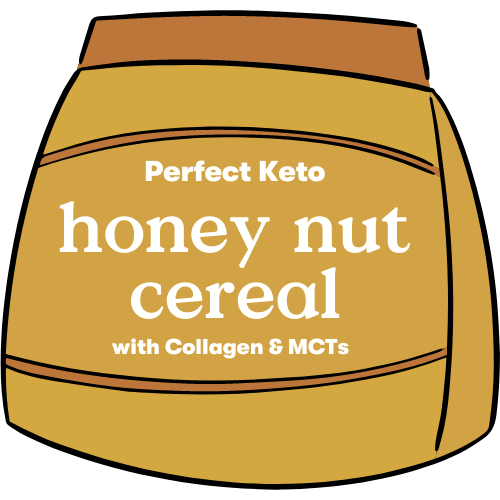 Travel
Stash in your bag for easy snacking.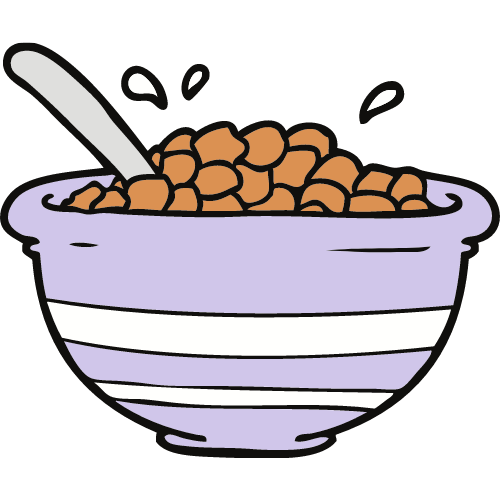 Dessert
Satisfy your sweet tooth with a guilt-free dessert.
Feel Like A Kid Again
If you love the taste of Honey Nut and Cinnamon in every bite you're in for a double treat. The spoonable little morsels tickle your taste buds and stay crunchy in milk, just like the cereal you used to love (but didn't love you back).
We're Cuckoo For Keto
...and for results! Lose weight, stay mentally focused, perform at the gym, or improve your overall health. Perfect Keto Cereal is your new secret weapon in the battle against carb cravings to help you reach your goals.
Real Food Ingredients
Made from whole foods with 9 grams of protein and only 1-2 net carbs per serving, plus MCT Oil and Grass-fed Collagen, why not have your cereal and stay fit and healthy too?
Level Up Your Breakfast Game
Try mixing our Vanilla or Salted Caramel Exogenous Ketones (or Strawberry Collagen) into your cereal milk or favorite milk alternative.
What's inside? 🔎
Every ingredient pulls its weight.
Erythritol

Erythritol is a non-caloric sugar alcohol. We use small amounts of erythritol so that you don't experience a weird aftertaste or upset stomach.

Almonds

Almonds are rich in fat to help keep you full and focused, and they're high in magnesium and vitamin E for better skin and joint health.

Milk Protein Isolate

MPI is a byproduct of milk, reduced down to a protein which contains a fraction of the lactose (milk sugar) in regular milk and none of its fat. All while retaining its nutrients.

Soluble Tapioca Fiber

Soluble tapioca fiber is a unique, keto-friendly sweetener and dietary fiber made from non-GMO tapioca starch.

Medium Chain Triglyceride Oil

MCT's are a unique type of fatty acid found in coconut oil. They are used much faster by the body as a source of energy than most longer chain fatty acids. MCTs also support mental clarity and sharpness.


Hydrolyzed Bovine Collagen

Collagen contains a unique amino acid profile that supports hair, skin, nails, joints, ligaments, and other connective tissues.


Monk Fruit Concentrate

Monk Fruit Extract is all-natural and is just as sweet as regular sugar but without the calories or negative effects on blood glucose levels.


Stevia Extract [Reb A]

Stevia is a low-calorie sugar substitute that comes from the Stevia rebaudiana (Bertoni) plant.

Other Ingredients

Cinnamon, Vanilla Extract, Sea Salt, Baking Soda, Baking Powder, Natural Flavors, Water.
FAQ
How many servings come in one order?

One order comes with 1 pouch of cereal, with 6 servings (about 1.5oz in each serving) in each pouch. And only $2 per serving.

What flavors are available?

Perfect Keto Cereal is available in Honey Nut and Cinnamon.

How are Perfect Keto Cereals only 2g net carbs?

To calculate net carbs, you subtract fiber and sugar alcohols from the total carb count.

Honey Nut: 2g Net Carbs = 17g Total Carbs - 4g Fiber - 11g Sugar Alcohol

Cinnamon: 2g Net Carbs = 17g Total Carbs - 4g Fiber - 11g Sugar Alcohol

How is Perfect Keto Cereal different from other keto cereals?

Perfect Keto Cereal is the only option that has no: soy, corn, grains, gluten, added sugar, or vegetable oils.

And it is the only cereal with both added MCTs and collagen.

Can I eat cereal on a keto diet?

Contrary to popular belief, yes you can eat cereal on keto — but it has to be grain-free and with no added sugars. Keto-friendly cereals are usually made with low-carb ingredients like nuts (almonds, for example) and sweetened with stevia, monk fruit, and erythritol.

What cereal has the lowest net carbs?

One of the best keto-friendly cereals is Perfect Keto cereal with only 2 grams of net carbs per serving. Plus, it has good amounts of fat and protein to help satisfy your macros and keep you fuller for longer.

Is oatmeal OK for keto?

Unfortunately, oatmeal is a source of starch. It's high in carbohydrates, so you cannot have it on the keto diet. However, you can enjoy keto-friendly alternatives like our Perfect Keto cereal that's made with almonds and other healthy ingredients that won't raise your blood sugar levels.
Customers love Perfect Keto