When To Use

Anytime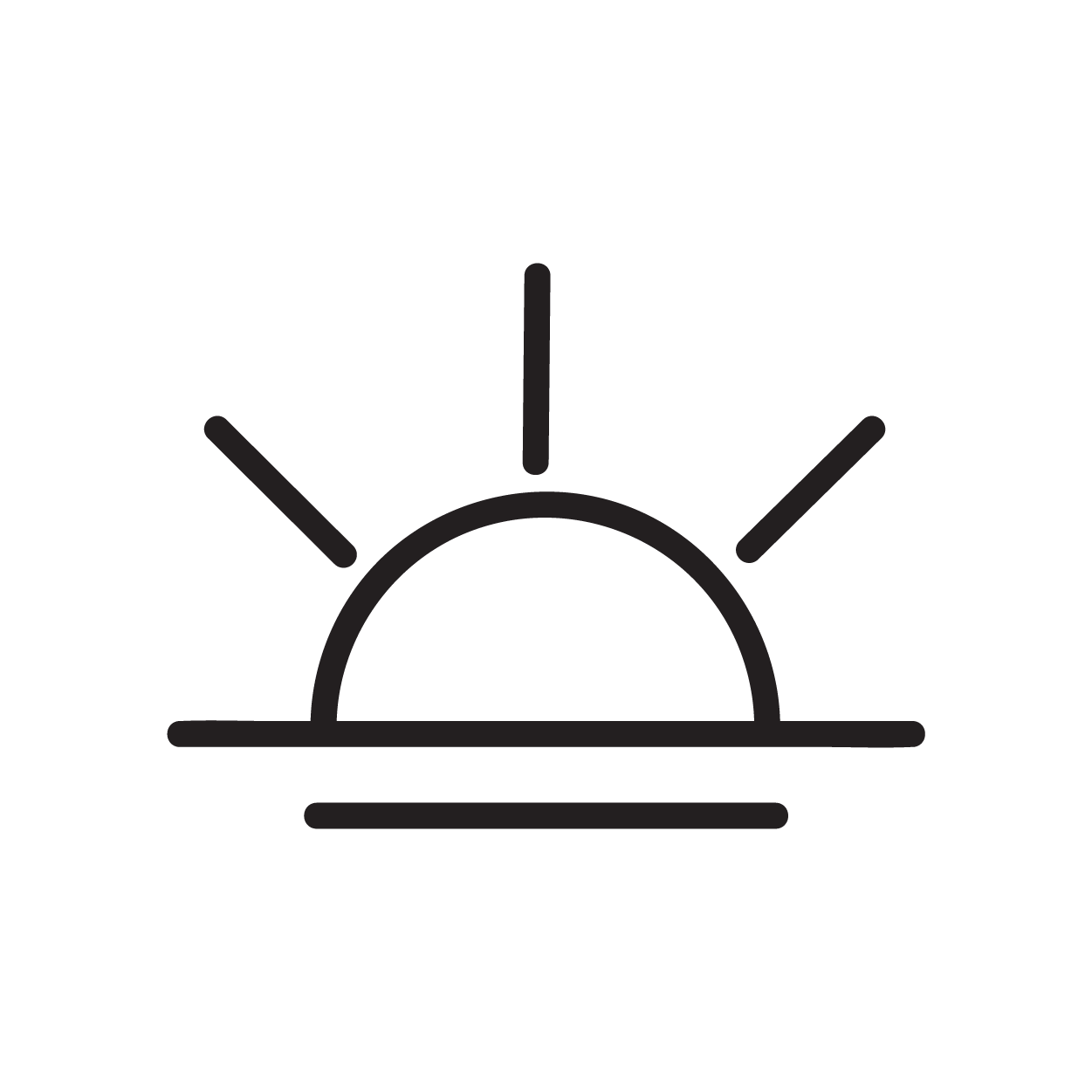 Breakfast

Dessert

Afternoon

Snacktime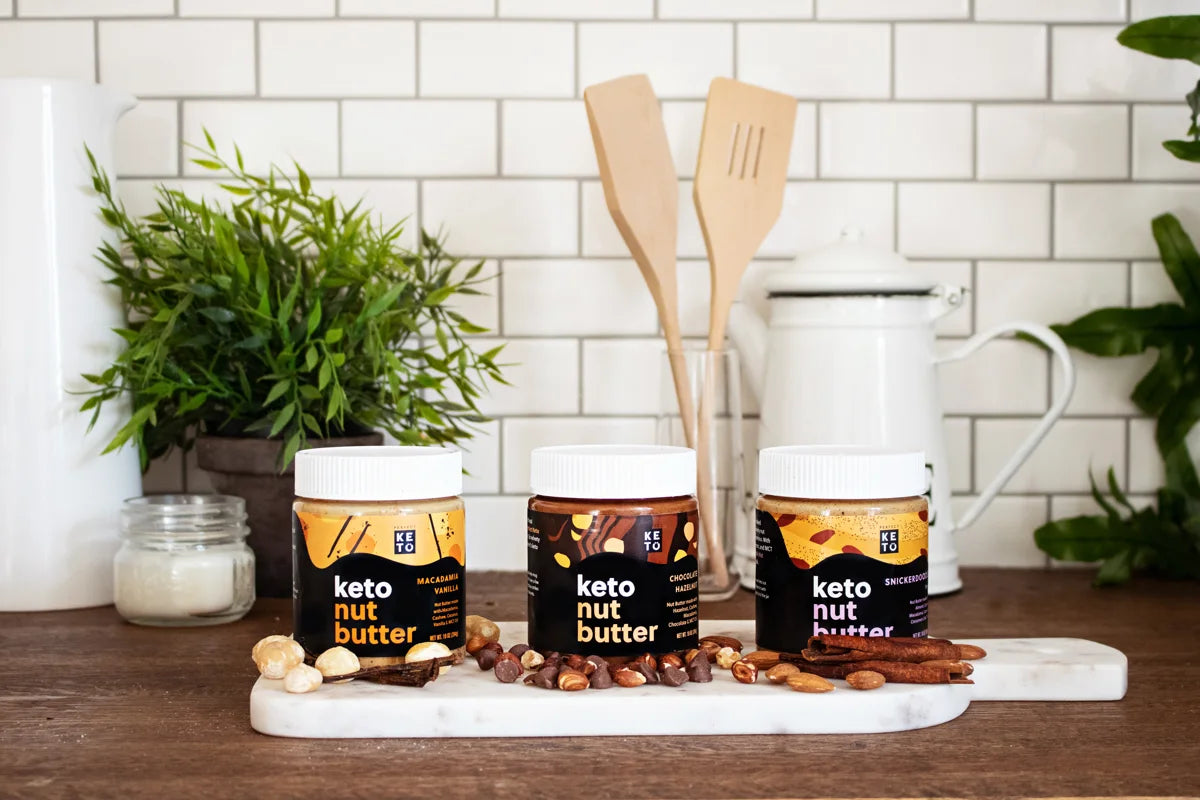 Nut Butter With Benefits
Unlike every other nut butter out there, this decadent, nutty treat satisfies your sweet tooth without any junk or added sugars. It's the first time these flavors have been keto (resist the urge to pinch yourself).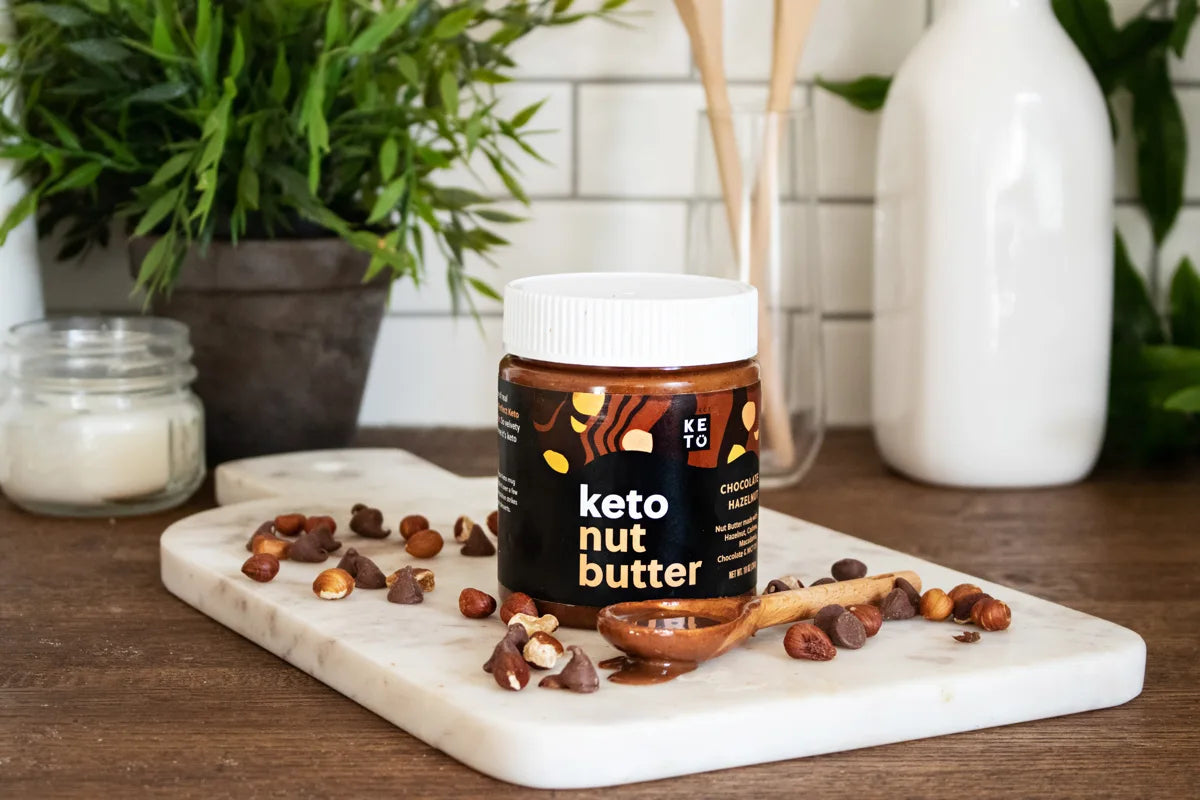 Ingredients That Taste Good and Work Hard
Packed with MCTs, macadamias, cashews, and coconut, it boosts satiety and provides long-lasting energy. Made with the highest quality ingredients we could find, it's the best nut butter for your keto life.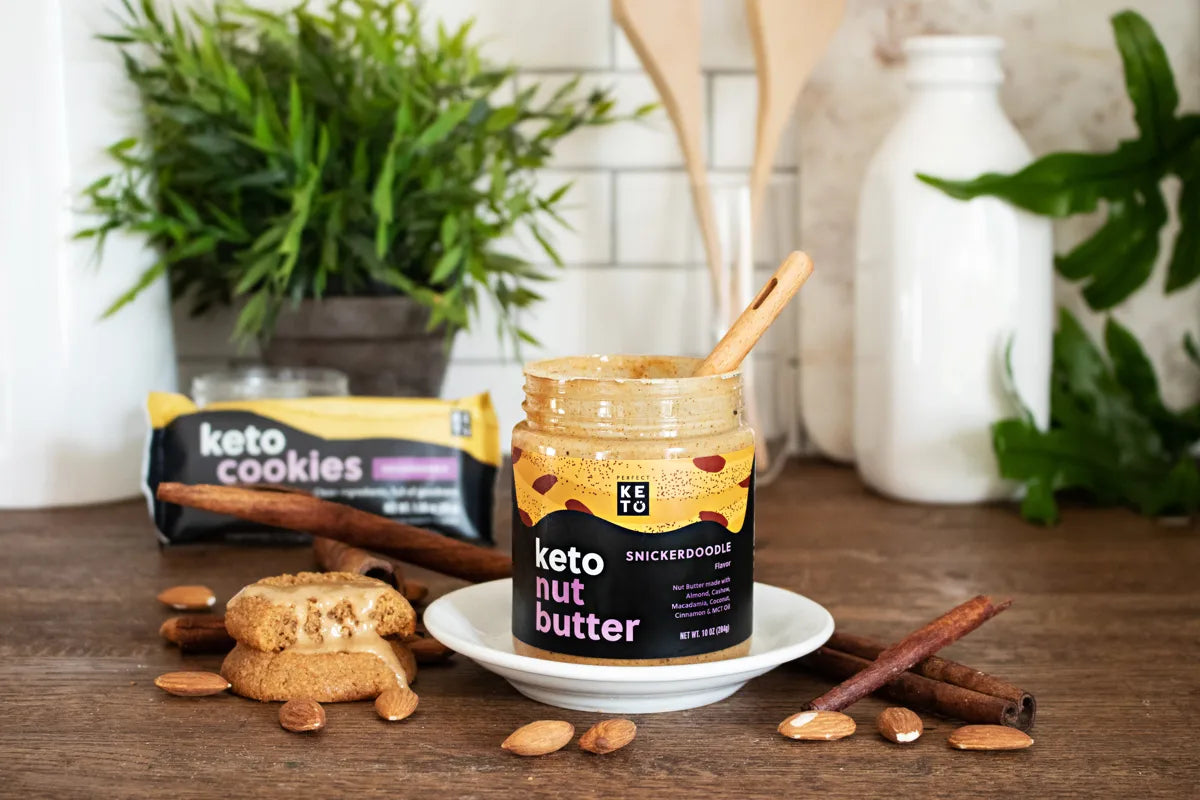 Spoon It. Dip It. Blend It.
Spread onto Keto Bars, mix into your smoothies and yogurt, or spoon out that goodness right from the jar. As an ingredient, it also contributes to game-changing keto recipes (like the ones at the bottom of the page).
What's Inside?
Every ingredient pulls its weight.
Macadamia nuts are one of the most keto-friendly nuts, consisting of 75% fat and is rich in many vitamins and minerals.
Sea salt contains sodium, an essential electrolyte that needs to be replenished on the ketogenic diet.
Almonds are rich in fat to help keep you full and focused, and they're high in magnesium and vitamin E for better skin and joint health.
Coconut butter, made from pureing coconut meat, is rich in MCTs and a great source of potassium and magnesium.
A non-caloric sugar alcohol. We use small amounts of erythritol so that you don't experience a weird aftertaste or upset your stomach.
MCT's are a unique type of fatty acid found in coconut oil that are a much faster source of energy than most longer chain fatty acids. MCTs support mental clarity and sharpness.
Cashews contain high levels of iron, magnesium, zinc, copper, phosphorus, and manganese and add a rich, delicious flavor to everything they're used in.
Cinnamon helps keep you in ketosis and offers some added flavor.
Hazelnuts are high in good fats, calcium, and vitamins B and E for digestive, skin, and joint health.
Made with erythritol and stevia, these unsweetened chocolate chips will keep you in ketosis and give that sweet chocolate flavor you desire.
"Made for people that are serious about their ketogenic diet, Perfect Keto Nut Butter is primarily made out macadamia nuts, a high fat lower carbohydrate nut. The macadamia nuts are then combined with cashews, coconut butter, and MCT oil."

"A jar of Perfect Keto Nut Butter for a low-sugar addition to your favorite dishes...this stuff is DELICIOUS!"

"This creamy low-sugar treat—a blend of raw macadamia nuts, raw cashews, raw coconut butter, MCT oil from coconuts, a dash of real vanilla bean powder, and a pinch of sea salt—is a clutch grab for anybody dabbling in the keto lifestyle. Did we mention it's pretty darn tasty too? Keto or not, it's worth getting your fingers on."

FAQ
The average makeup of the MCT Oil in our Nut Butters is 40% C8, 30% C10 and 30% C12 - all of which are incredibly beneficial.
No, erythritol has no impact on blood sugar or insulin levels. 90% of erythritol is not metabolized and is excreted via urine.
Our Keto Nut Butter is made from higher quality, keto-friendly nuts (which are not roasted in vegetable oils) with added MCTs to support ketosis. This makes our Nut Butter deliciously tasty and perfect for keto- and non-keto fans alike.
Erythritol helps bring out better flavors in our products and achieve textures similar to the high carb foods we are trying to replace. Plus there are benefits to erythritol due to its antioxidant potential.
No, all nuts used in our butters are dry roasted.
Customers love Perfect Keto