When To Use

Anytime

Breakfast

Dessert

Afternoon

Snacktime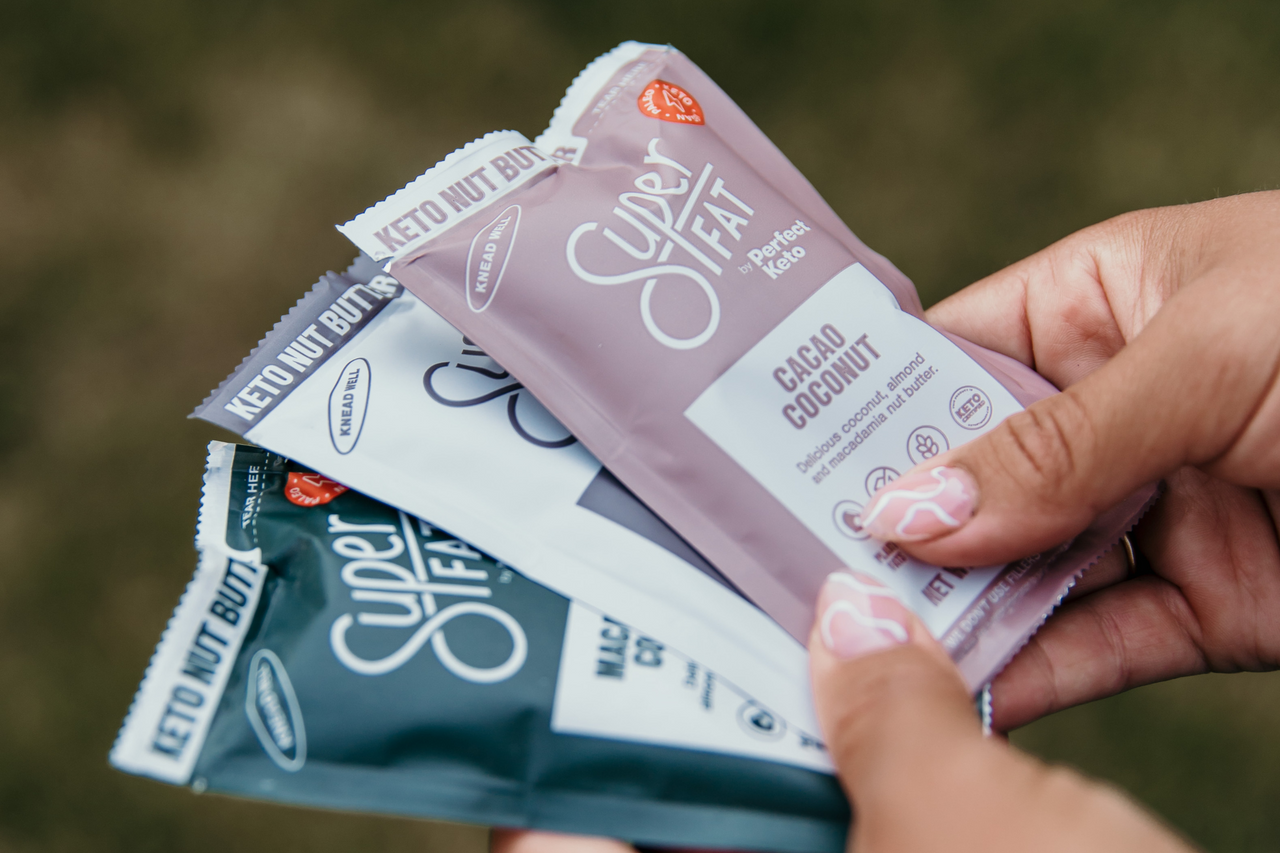 Nut Butter With Benefits
This creamy, nutty treat satisfies your sweet tooth without any junk or added sugars. You'll love the way they taste almost as much as the way they make you feel.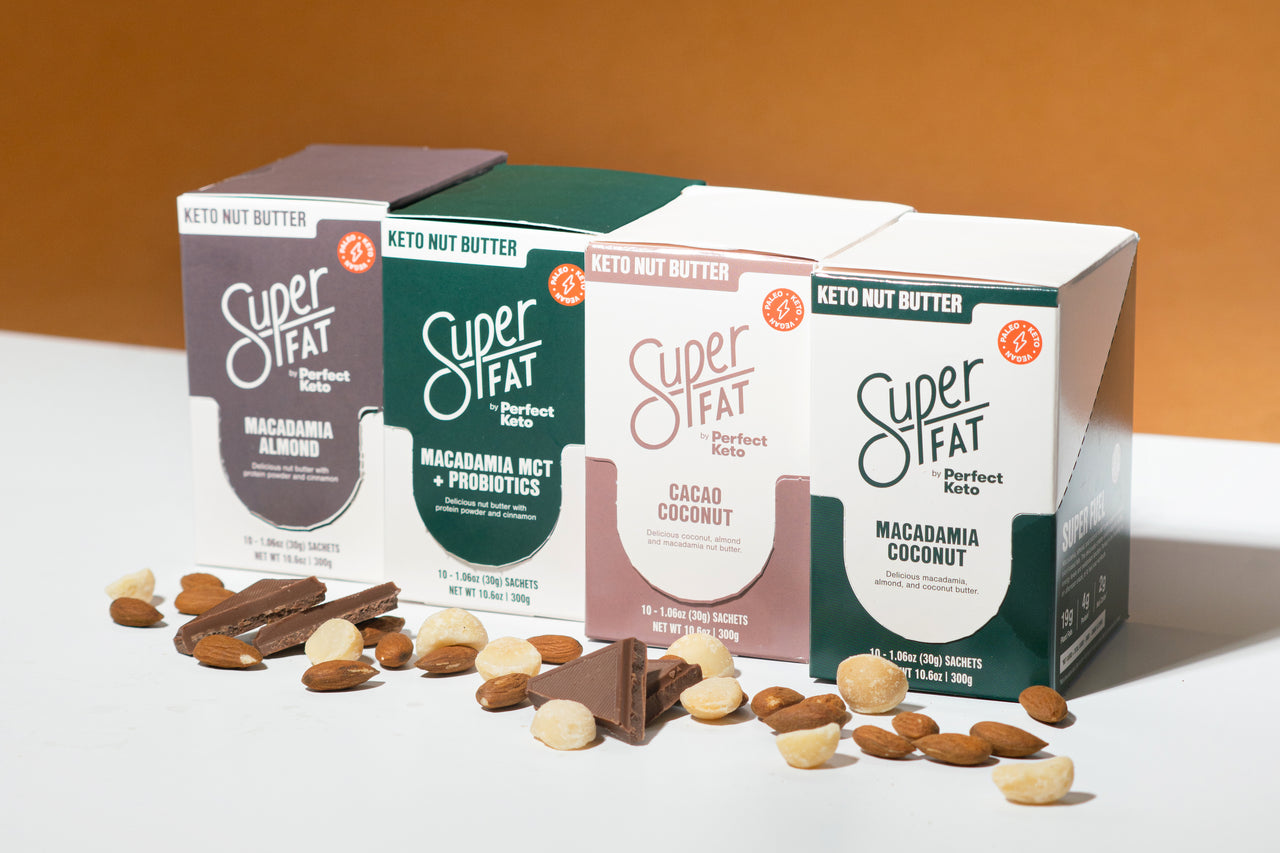 Ingredients That Taste Good and Work Hard
Packed with MCTs, macadamias, almonds, and coconut, this snack boosts satiety and provides long-lasting energy. All this in a resealable pouch makes it the perfect snack to stash in your purse, gym bag, or desk.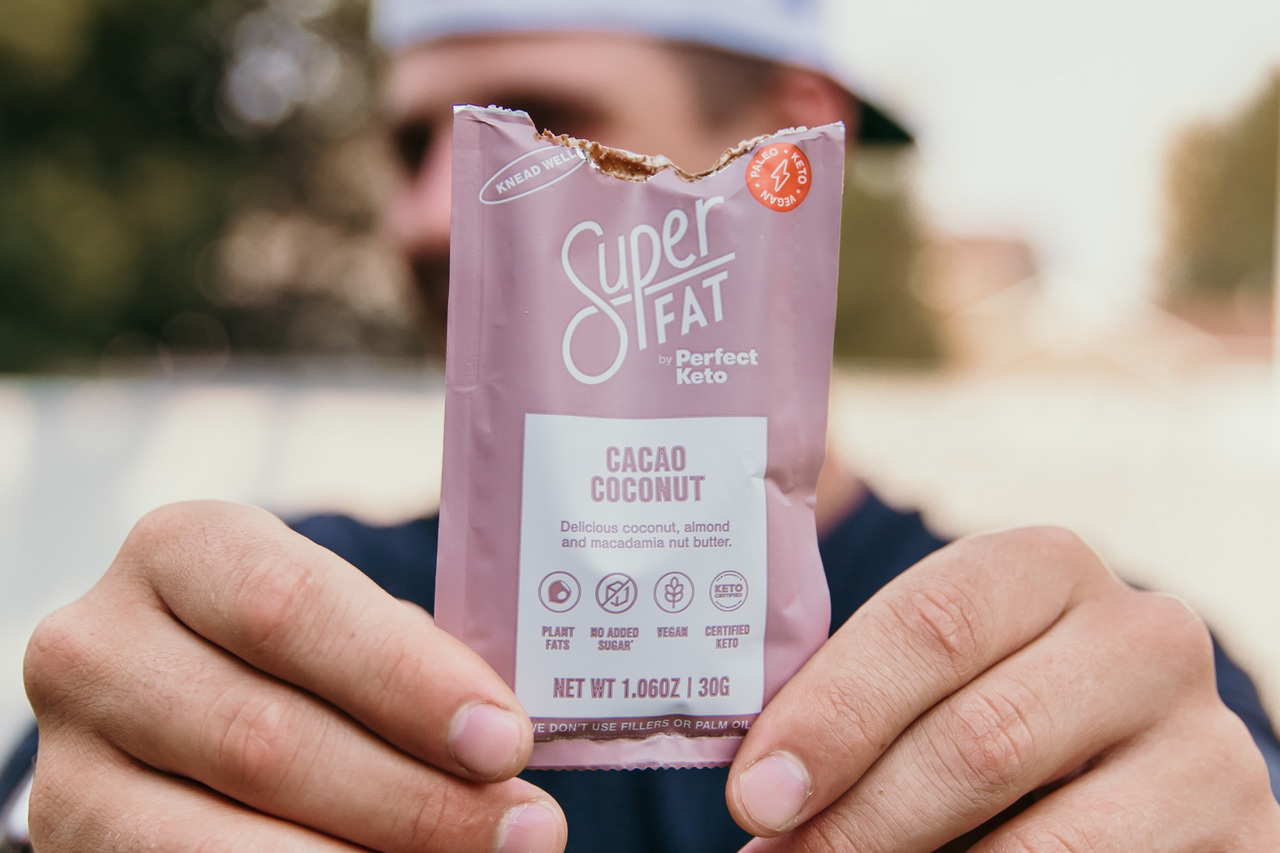 Squeeze It. Spread It. Blend It.
Spread onto Keto Bars, whip into a keto recipe, mix into your smoothies and yogurt, or indulge in that goodness on its own straight from the pouch. 
What's inside?
Every ingredient pulls its weight.
Macadamia nuts are one of the most keto-friendly nuts, consisting of 75% fat and is rich in many vitamins and minerals.

Almonds are rich in fat to help keep you full and focused, and they're high in magnesium and vitamin E for better skin and joint health.
Coconut butter, made from pureeing coconut meat, is rich in MCTs and a great source of potassium and magnesium.
These promote a healthy balance of gut bacteria. They can also improve mental health conditions (anxiety, depression) and lower LDL (bad) cholesterol and blood pressure.
MCT's are a unique type of fatty acid found in coconut oil. They are a much faster source of energy than most longer chain fatty acids. MCTs support mental clarity and sharpness.
Rich in polyphenols, cocoa powder may help reduce the risk of heart attacks, as well as high blood pressure.
Cinnamon helps keep you in ketosis and offers some added flavor.
Pink Himalayan salt contains sodium, an essential electrolyte that needs to be replenished on the ketogenic diet.
Especially high in vitamin E and selenium, these plant-based proteins are powerful antioxidants that can reduce inflammation, can support healthy heart function, and can mitigate the risks of type 2 diabetes.
Erythritol is a non-caloric sugar alcohol.
Stevia is a low-calorie sugar substitute that comes from the Stevia rebaudiana (Bertoni) plant.
FAQ
Yes, all the nuts we use are roasted.
Nut butters are fine to be stored at room temperature.
This comes with 10 individual pouches, 30g each.
We recommend eating SuperFat within 12 months from production date.
All flavors except for Macadamia MCT + Probiotic contain almonds.
Unfortunately our products are not pet friendly, as macadamia nuts make dogs sick.
Customers love SuperFat Nut Butter