When To Use
Post-workout
To help muscles recover.
Gain Muscle
Use before and after your workout.
Increase Protein
Just blend with water.
Breakfast
When you need something quick and satisfying.
Lunch
Blend with almond milk and avocado.
Support Your Muscles
Don't get enough protein? This can limit your workout results. Use Keto Whey to help you recover after the gym and see the results you are working towards.

A Delicious Meal Replacement
Need a filling, grab-and-go meal? Just add Keto Whey to your water or almond milk for a protein shake that will hold you over until your next meal.

Delicious Flavor. No Junk.
Keto Whey tastes amazing and is made with 100% clean, keto-friendly ingredients. No fillers. No nitrogen spiking. Just real, grass-fed whey isolate.

What's inside?
Every ingredient pulls its weight.
Whey Protein Isolate (Grass Fed)

Isolate Whey is a version of whey protein that has been further filtered to remove as much lactose as possible.

MCTs

MCTs are a unique type of fatty acid found in coconut oil that is metabolized quicker than the typical fats we get in our diet. MCTs provide a boost in ketones to help support support mental clarity and focus.

Stevia

Stevia is a plant derived sweetener that is 200 times sweeter than sugar and low-calorie.

"The Perfect Keto Whey protein shake has all the high quality ingredients I was looking for!!! Whey, MCT oil and even a bit of sodium from all natural sources are the perfect mix for an incredible training session"

- Luis Villasenor, KetoGains
"I wanted to preserve as much lean muscle mass as I could on keto, I tried all the whey products and they all caused bloating until I was introduced to Perfect Keto's Whey Protein. It mixes easy in my coffee and in my post workout shake."

- Matt Clemente, LCHF Fella
"Six Pack Abs is a huge fan of Perfect Keto's Whey Protein. It's a super high quality grassfed Whey protein."

- Thomas DeLauer

How we use Keto Whey Protein
After getting my pump on, I take1-2 scoops. Usually I'll throw an electrolyte pill down as well, for optimal recovery.

Will, our Director of eCommerce
After my workout, I make a shake with a combination of whey protein and collagen.

Anthony, our Founder
After my workout, I use two scoops of Keto Whey blended with unsweetened almond milk and avocado to help my body recover and build muscle.

Chris, our Education Manager
Read more about how our team uses Perfect Keto products.
Recipes Using Keto Whey Protein
FAQ
Is Perfect Keto Whey Protein grass-fed?

Yes, our protein comes from 100% grass-fed cows and is a protein isolate, stripped of casein and lactose, so it should be safe even for those with lactose intolerance.

Can I use Perfect Keto Whey Protein as a meal replacement?

We encourage everyone to make real food nutrition the foundation of their diet however, Perfect Keto Whey can make for an incredible meal replacement when someone is short on time and on the go.

How is Perfect Keto Whey processed?

Perfect Keto Why is processed through cold microfiltration and ultrafiltration membrane technology. This is superior because it does not denature the protein.

What is the difference between Collagen & Whey Protein?

The main difference between Collagen & Whey protein is their amino acid content. One is not better than the other as they both provide your body with the benefits that different amino acids profiles provide. Collagen supplementation can be incredibly beneficial for your digestive system, hair, skin, nails and connective tissue. However Whey protein can provide huge benefits in the way of muscle growth & lean muscle preservation when in a calorie deficit.
Customers love Perfect Keto
Customer Reviews
Write a Review
Ask a Question
Filter Reviews:
taste
protein
flavor
chocolate
ingredients
Vanilla
texture
water
Perfect Keto
smoothies
10/28/2021
Richard M.

United States
My Favorite
This is my favorite Perfect Keto product. I want to add how much I appreciate the staff at Perfect Keto. I had ordered the Vanilla powder to use as my breakfast on a backpacking trip. Based on how much I've enjoyed the chocolate in the past, I waited to open the vanilla until just before the trip. Unfortunately, when I tried it, I didn't like it, and it was past the return date. The staff was generous enough to send me a bath of the chocolate to replace it. Perfect Keto has my business for life.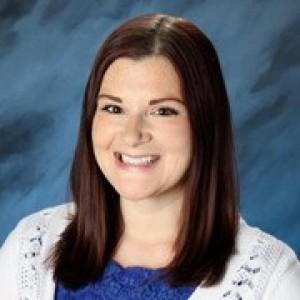 LZ
10/27/2021
Laura Z.

United States
Creamy and Delicious
I've always steered more in the chocolate direction of protein shakes, but the Perfect Keto Vanilla Whey protein powder makes for a creamy, delicious beverage. I mix it with about 10 oz of organic, unsweetened vanilla almond milk. I also add one scoop of chocolate collagen powder:) so it's a nice mix. I have no digestive issues with this product.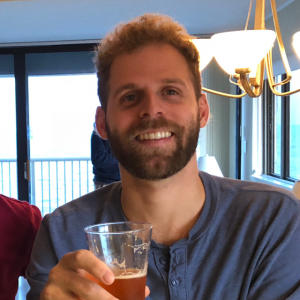 MB
10/14/2021
Michael B.

United States
Great Taste & High Quality
Love mixing this protein powder into shakes. It also works well for our occasional baking!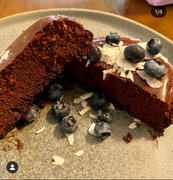 09/23/2021
Lynette F.

United States
Amp up coffee
I add it to "bulletproof coffee" to keep me going all morning, or use it in my post workout shake for recovery
09/19/2021
Sayra L.