Brain boosting essentials to help you reach your full potential.
Our 3 step routine will help you sharpen your mental focus and eliminate brain fog & anxiety.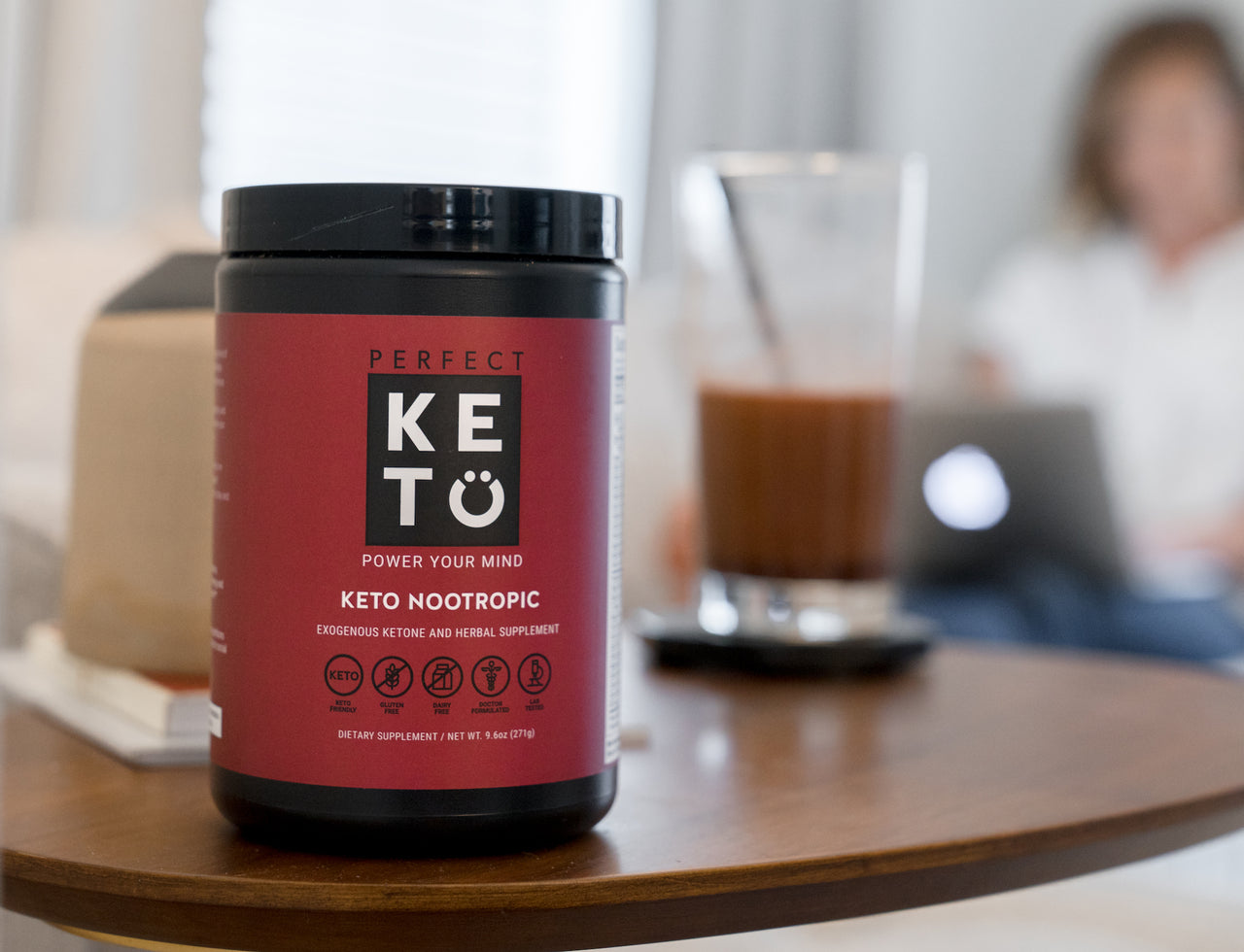 Keto Nootropic
Healthy body, healthy mind.
Nootropics offer an array of cognitive benefits such as:
⭐️ Mental clarity
⭐️ Balanced mood
⭐️ Better sleep
⭐️ Lower stress levels
...to name a few.
⭐️ Adding 1 scoop to your morning coffee can help keep you energized and focused for the day.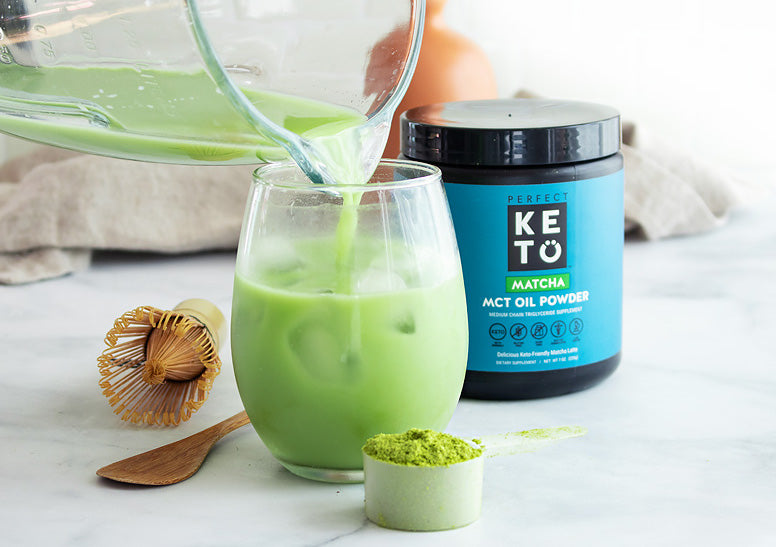 MCT Powder
Fats that fuel the body and brain.
Medium-chain triglycerides (MCTs) are fatty acids that offer a wide range of benefits.
Daily supplementation can help:
⭐️ Support gut health
⭐️ Aid immune function
⭐️ Reduce appetite
⭐️ Encourage healthy weight loss
⭐️ Improve cognition and brain health
⭐️ Reduce the risk of heart disease
⭐️ Enhance exercise performance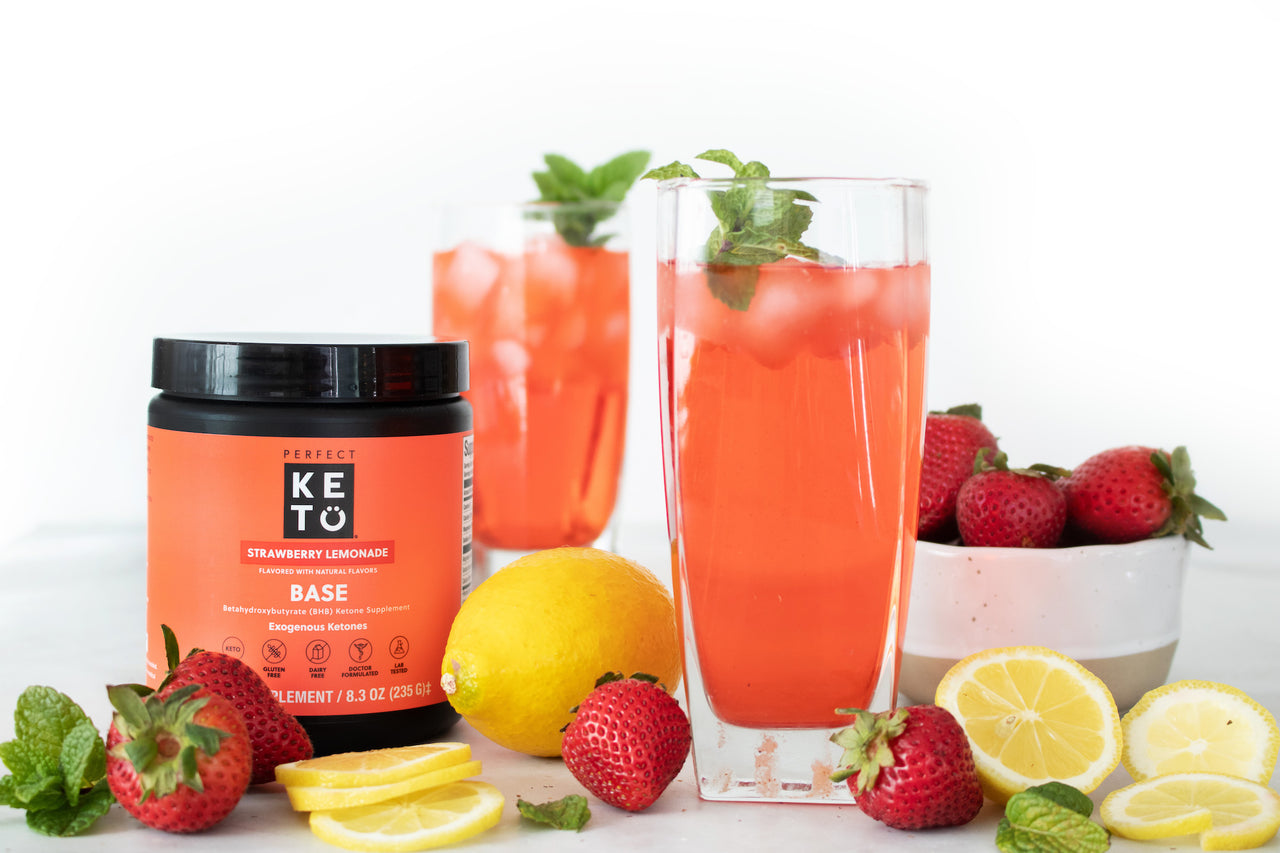 Exogenous Ketone Base
Exogenous ketones act as fat fuel for your keto lifestyle.
Add 1 scoop to coffee, water, or a smoothie to:
⭐️ Curb your appetite during intermittent fasting
⭐️ Energize you through the afternoon slump
⭐️ Fuel your body with ketones
⭐️ Minimize keto flu symptoms
⭐️ Ease your transition back into ketosis
FAQ
MCT powder is generally safe to consume. Compared to liquid MCT, powdered MCT is easier to digest and less likely to cause stomach upset, nausea, and diarrhea — which are common side effects of taking liquid MCTs. We also make sure to avoid using emulsifiers, food dyes, glucose, and other additives in our MCT powders that could harm your health.
Exogenous Ketone Base temporarily increases blood ketones (2-3 hours) but it is not a magic supplement that puts you into ketosis long-term.
Nootropics are products with ingredients that are designed to enhance cognitive function and ideally brain health.
Perfect Keto Nootropic contains a unique blend of ingredients that support short term healthy brain function and long term brain health. It also adds brain fuel in the form of the ketones and MCTs.
Customers love Perfect Keto