Curated collection of products designed to improve overall wellness and vitality.
Incorporate these daily nutrients into your routine and increase your energy, sleep better & live healthier.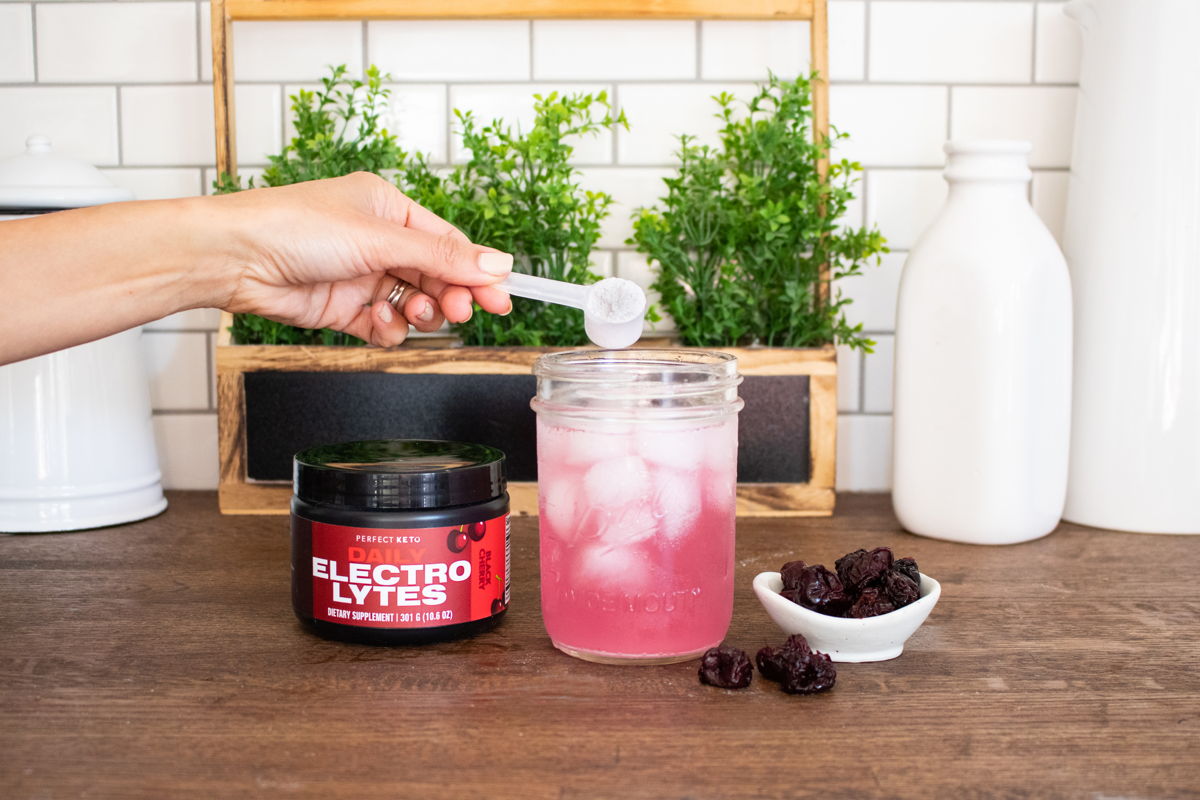 Daily Electrolytes
Hydration is especially important on keto. 
When your body adapts to ketosis for the first time, you lose more fluids (and electrolytes) than normal. This can cause unwanted side effects such as dehydration, altered mood, fatigue, constipation, cramps, brain fog and headaches (also known as the keto flu). 
⭐️ Adding 1 scoop of Daily Electrolytes to your water will help reduce those nasty keto adaptation symptoms.
After you've adapted to ketosis, Daily Electrolytes will ensure you maintain the right electrolyte balance in your body.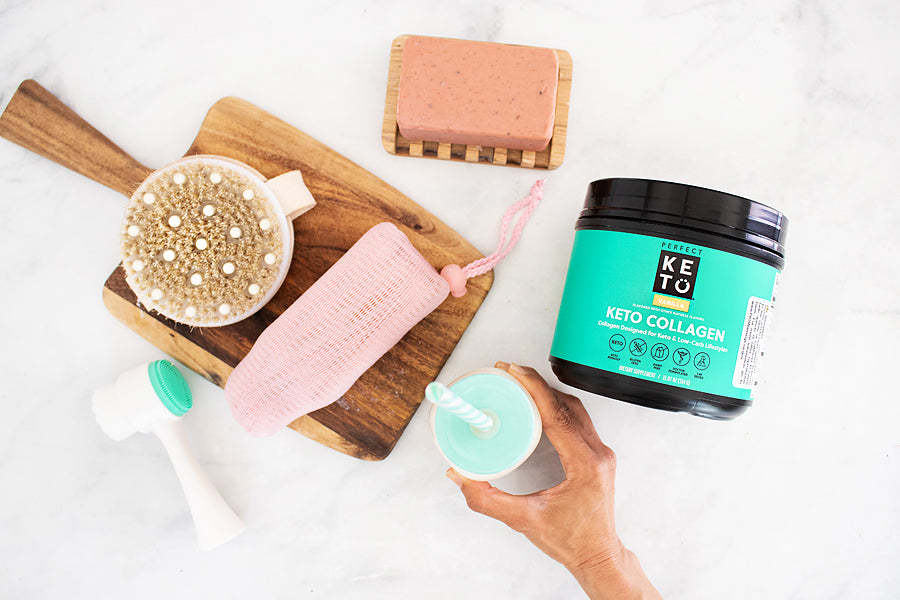 Keto Collagen
A customer favorite.
⭐️⭐️⭐️⭐️⭐️
Available in 7 delicious flavors, daily supplementation of Keto Collagen is made easy.
Adding just 1 scoop of collagen to your morning coffee starts the day off with 9g of protein.
Best of all, daily collagen helps to maintain joint health, promote hair, skin and nail growth, aid muscle recovery, and support digestion.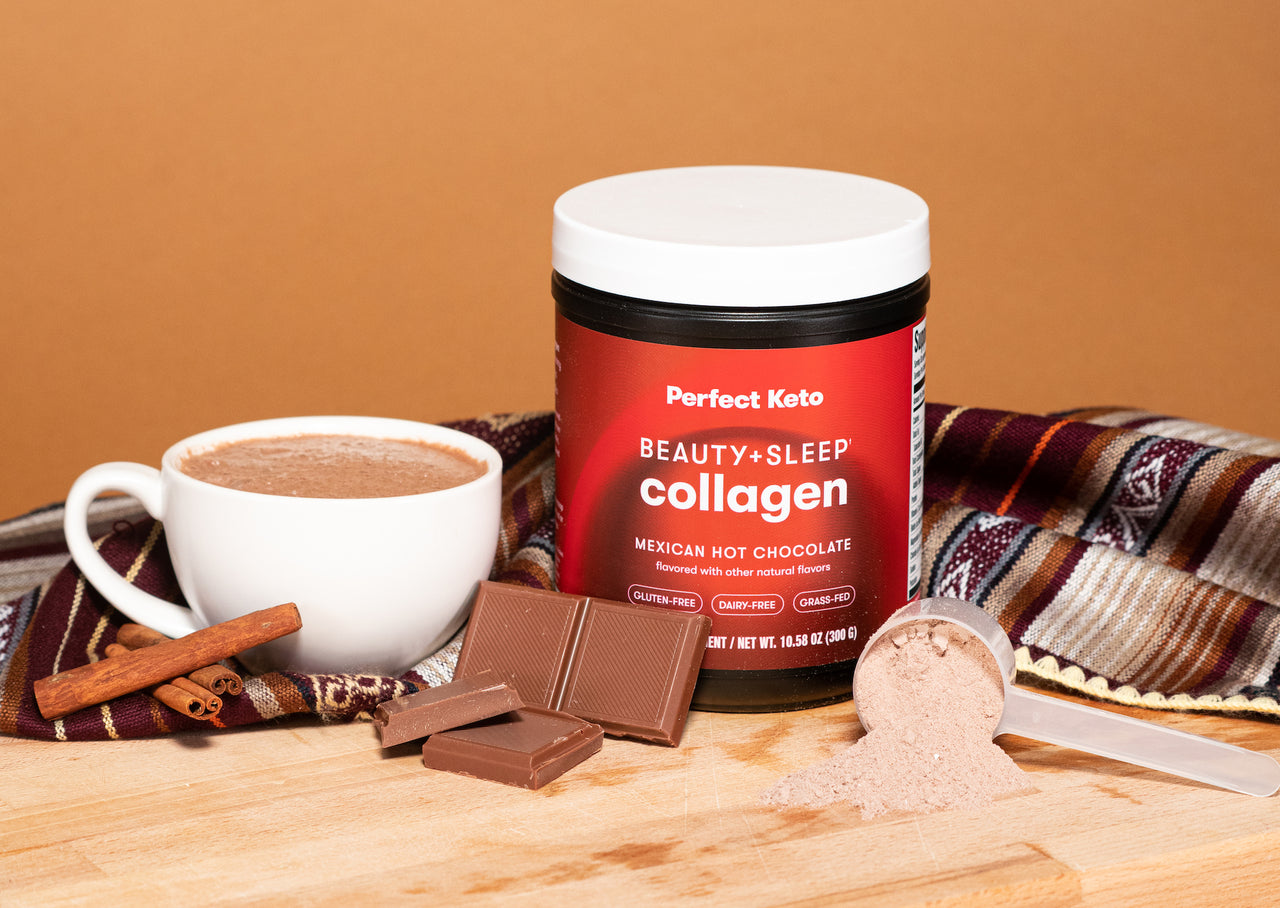 Beauty + Sleep Collagen
Relax your mind and body with non-habit-forming ingredients like ashwagandha, magnesium, and L-Theanine.
These natural ingredients can help combat the insomnia, stress, and anxiety that keep you from getting quality sleep. When we miss out on this, it can impact the way we look. That's why we've added biotin, glycine, hyaluronic acid, and L-lysine.
⭐️ Wake up looking and feeling your best by whisking Beauty + Sleep Collagen into a cup of warm milk before bed so your body can repair and rejuvenate while you rest.
Keto Whey Protein
Getting the proper amount of protein everyday is vital for weight loss, muscle recovery, and for overall health.
⭐️ Increasing your protein intake can help to boost metabolism, reduce appetite, and build muscle. It is also a key nutrient for bone health.
When you need a filling, grab-and-go meal, adding Keto Whey to water or almond milk makes for an easy protein shake that will hold you over until your next meal.
FAQ
Contains all 4 electrolytes you need to replenish on a low carbohydrate diet. PLUS added vitamin D (it contains 125% of your DV) to support max absorption and a healthy immune system. They also have zero calories, zero carbs and zero sugar.
There is 10g of grass-finished USA bovine collagen in every serving of our Keto Collagen.
No, Beauty + Sleep Collagen does not contain any melatonin or any habit-forming substances.
Yes. As long as it's whey protein isolate, it contains only a small number of carbs per serving, making it a keto-friendly choice. Our keto whey protein is great for low-carb dieters because it's not just high in protein (15 grams per serving), but it also provides medium-chain triglycerides (MCTs) which are healthy fats.
Customers love Perfect Keto