Get back into ketosis, quickly.
We understand that you might go in and out of ketosis, that's life. When you're ready to get back in, the Keto Quickstart Bundles includes 3 products that will help you get there faster.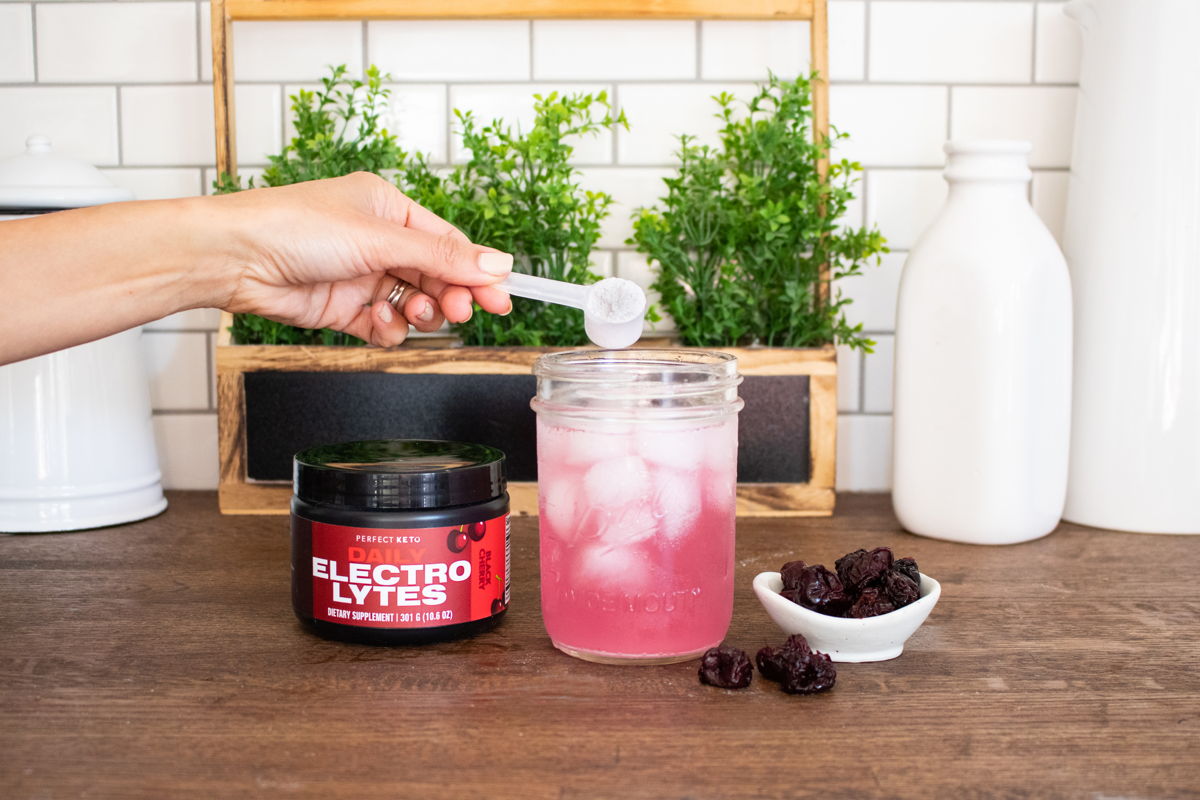 Daily Electrolytes
Hydration is especially important on keto. 
When your body adapts to ketosis for the first time, you lose more fluids (and electrolytes) than normal. This can cause unwanted side effects such as dehydration, altered mood, fatigue, constipation, cramps, brain fog and headaches (also known as the keto flu). 
⭐️ Adding 1 scoop of Daily Electrolytes to your water will help reduce those nasty keto adaptation symptoms.
After you've adapted to ketosis, Daily Electrolytes will ensure you maintain the right electrolyte balance in your body.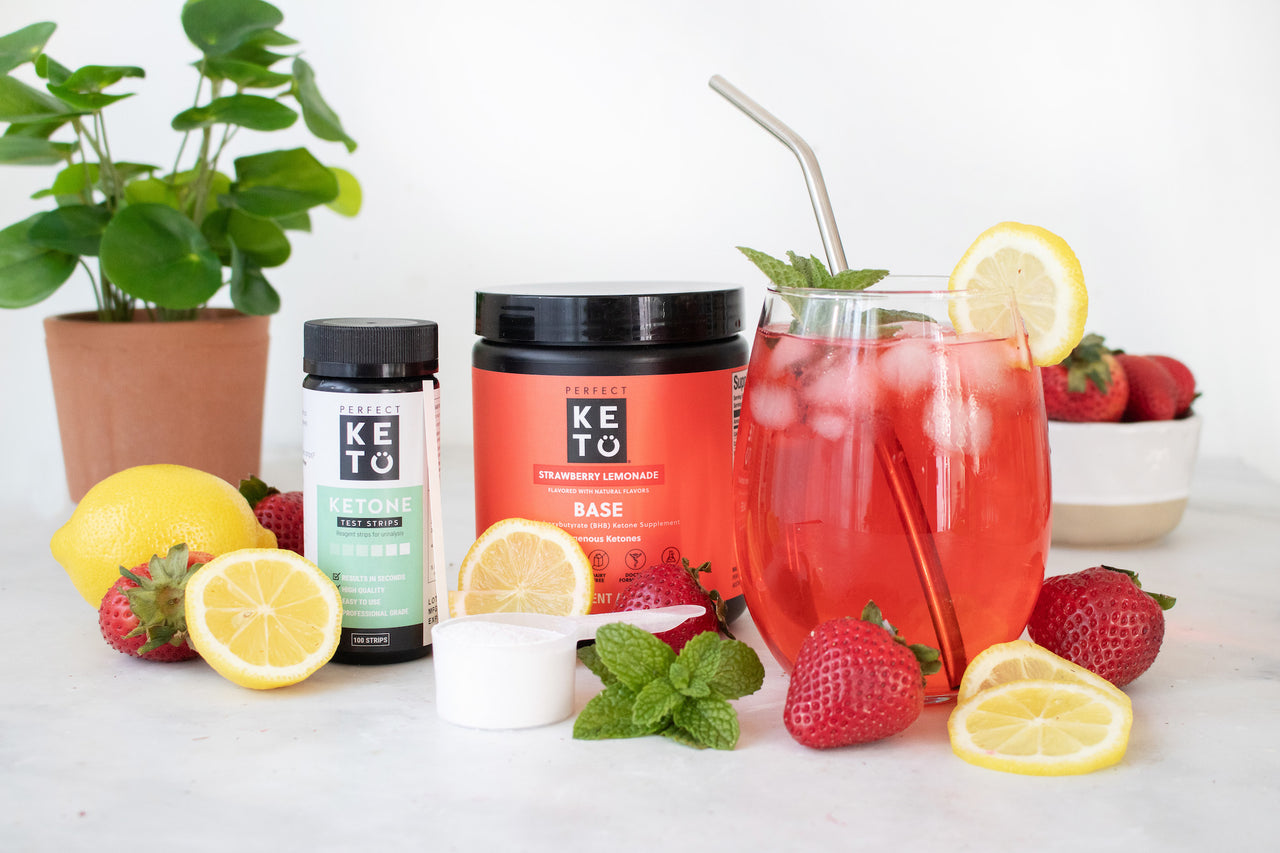 Exogenous Ketone Base
Exogenous ketones act as fat fuel for your keto lifestyle.
Add 1 scoop to coffee or water to:
⭐️ Curb your appetite during intermittent fasting
⭐️ Energize you through the afternoon slump
⭐️ Fuel your body with ketones
⭐️ Minimize keto flu symptoms
⭐️ Ease your transition back into ketosis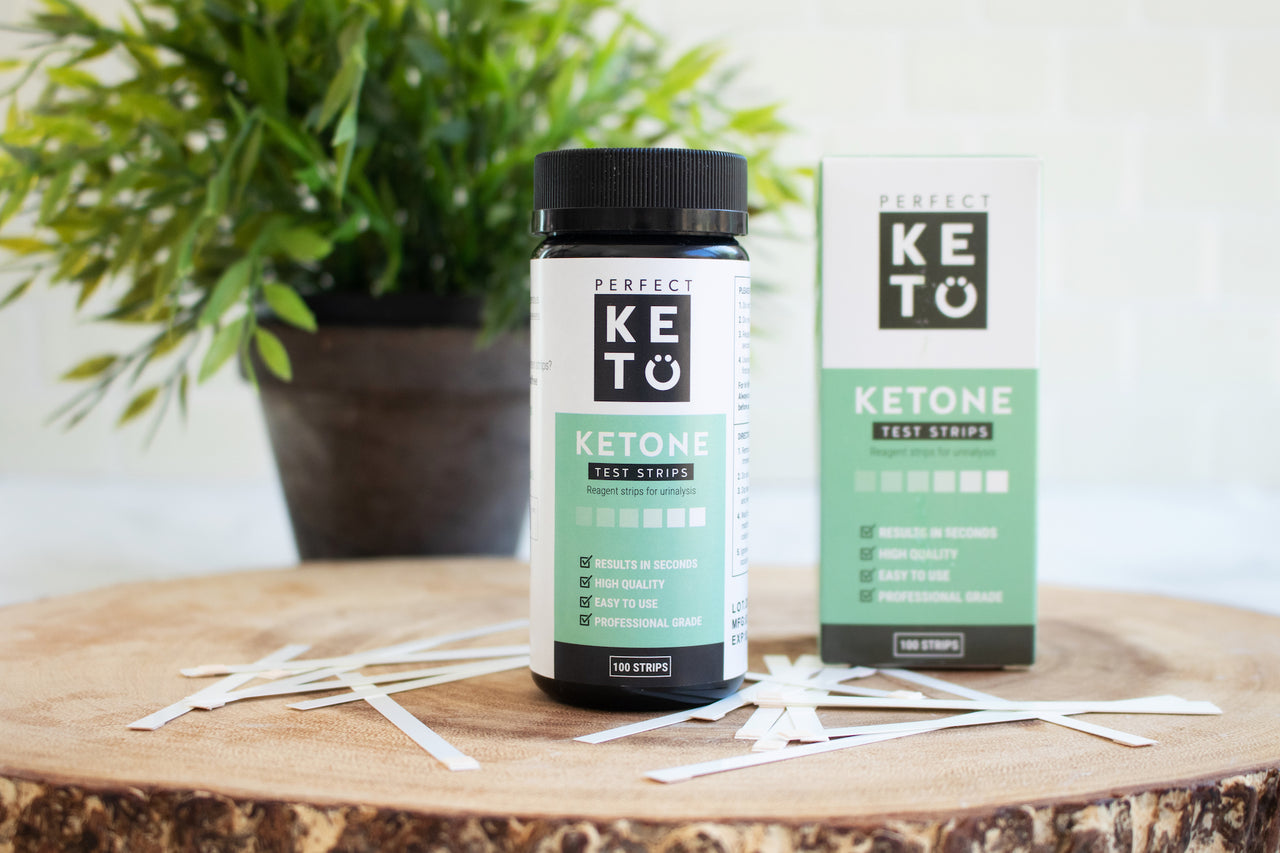 Ketone Testing Strips
Everyone's bodies process carbs differently. Use Ketone Testing Strips to find out how many ketones are in your blood stream, and what foods kick you out of ketosis.
__________________________________________________
Bonus:
⭐️ No finger-pricking required
⭐️ Results in seconds