Buy 2 keto supplements, get 1 FREE!
Buy any 2 products, and 3rd cheapest will be free. Save & hit your weight loss goals.
Order Now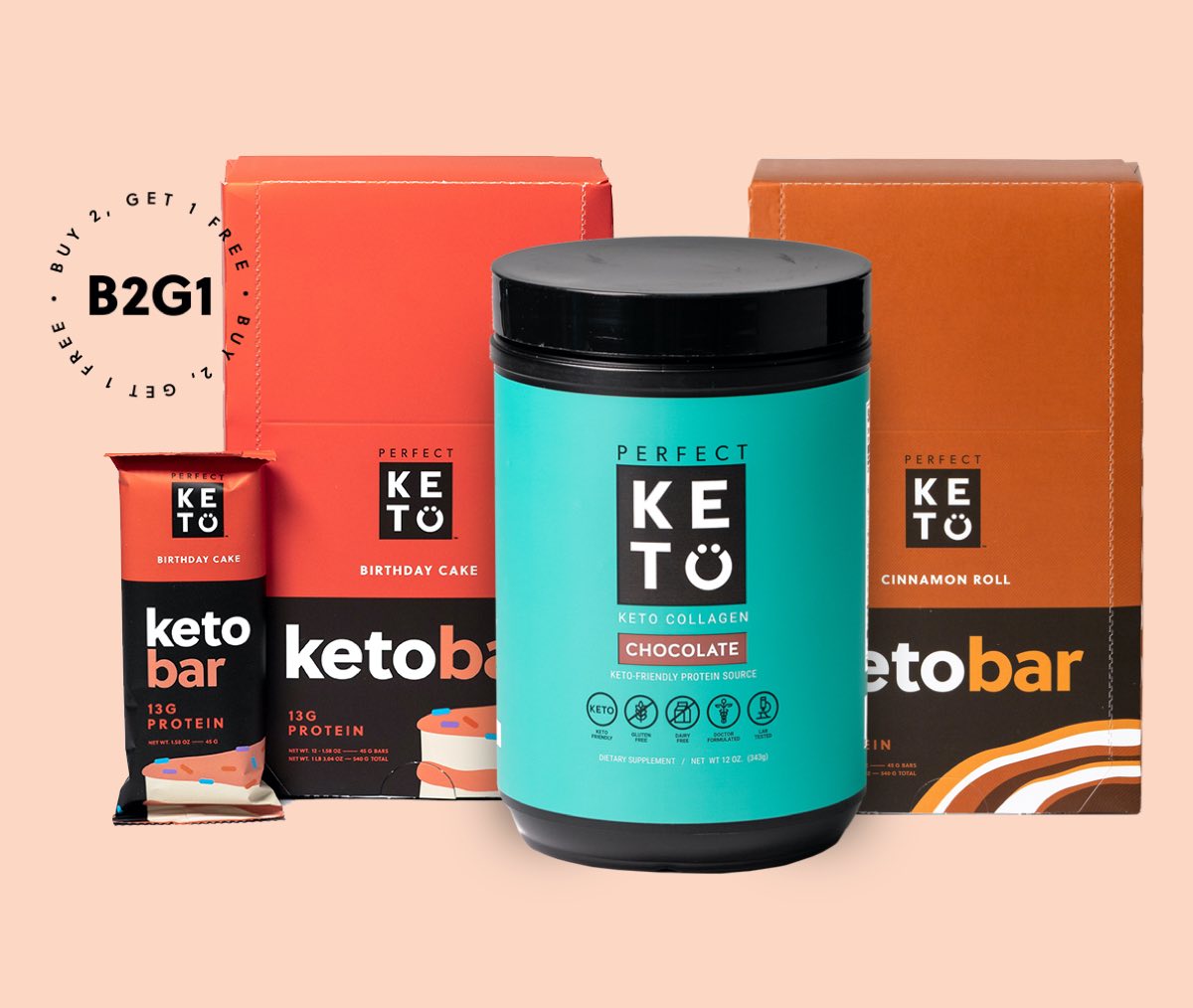 How it Works
Choose 3 Products
Use the code at checkout
Hit your weight loss goal
Buy 2, Get 1 Free
You deserve it.
Sale Ends
Keto Collagen
Your body's best friend—support your hair, skin, nails and joints.
MCT Powder
Supports mental clarity, metabolic function and provides convenient fats.
Frequently Asked Questions
What's on sale?
Keto Base, Keto Collagen, Keto Bars and MCT Oil.
When does the sale end?
The sale ends Friday, January 31st.
How do I get the discount?
To get one product free when you buy two, use promo code GOALSB2G1 at checkout.
When will my order arrive?
Most orders arrive in 3-5 business days.
Still have questions?
Email us at [email protected]