When To Use

Evening

Stress

Before Bed

Dessert

Anytime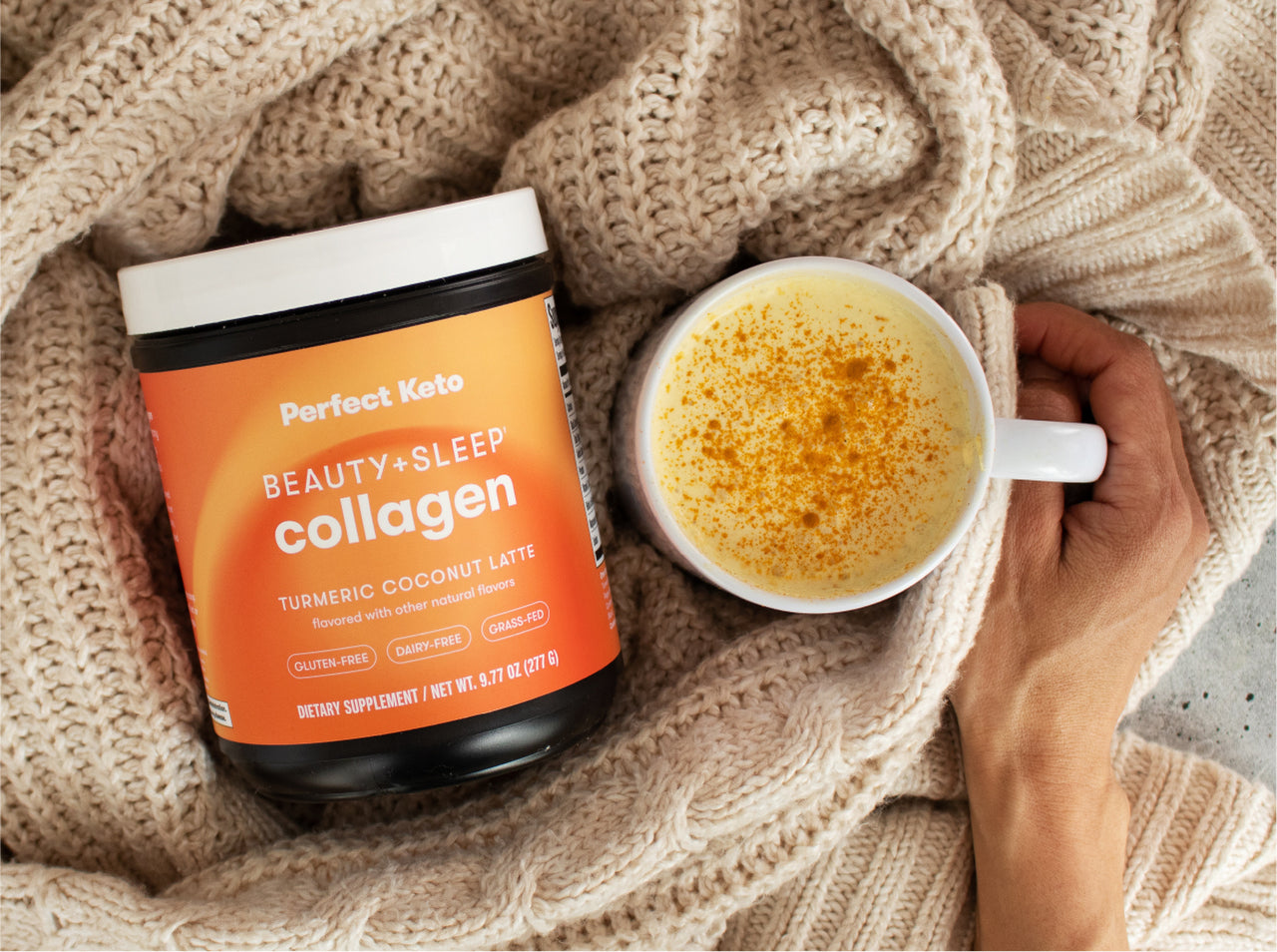 Prepare Your Body for a Night's Sleep
Mix a scoop of Beauty Collagen Powder with warm milk to prepare your body for a restful night's sleep. Savor the delicious flavor of this collagen powder made with all-natural ingredients and no added sugar or junk.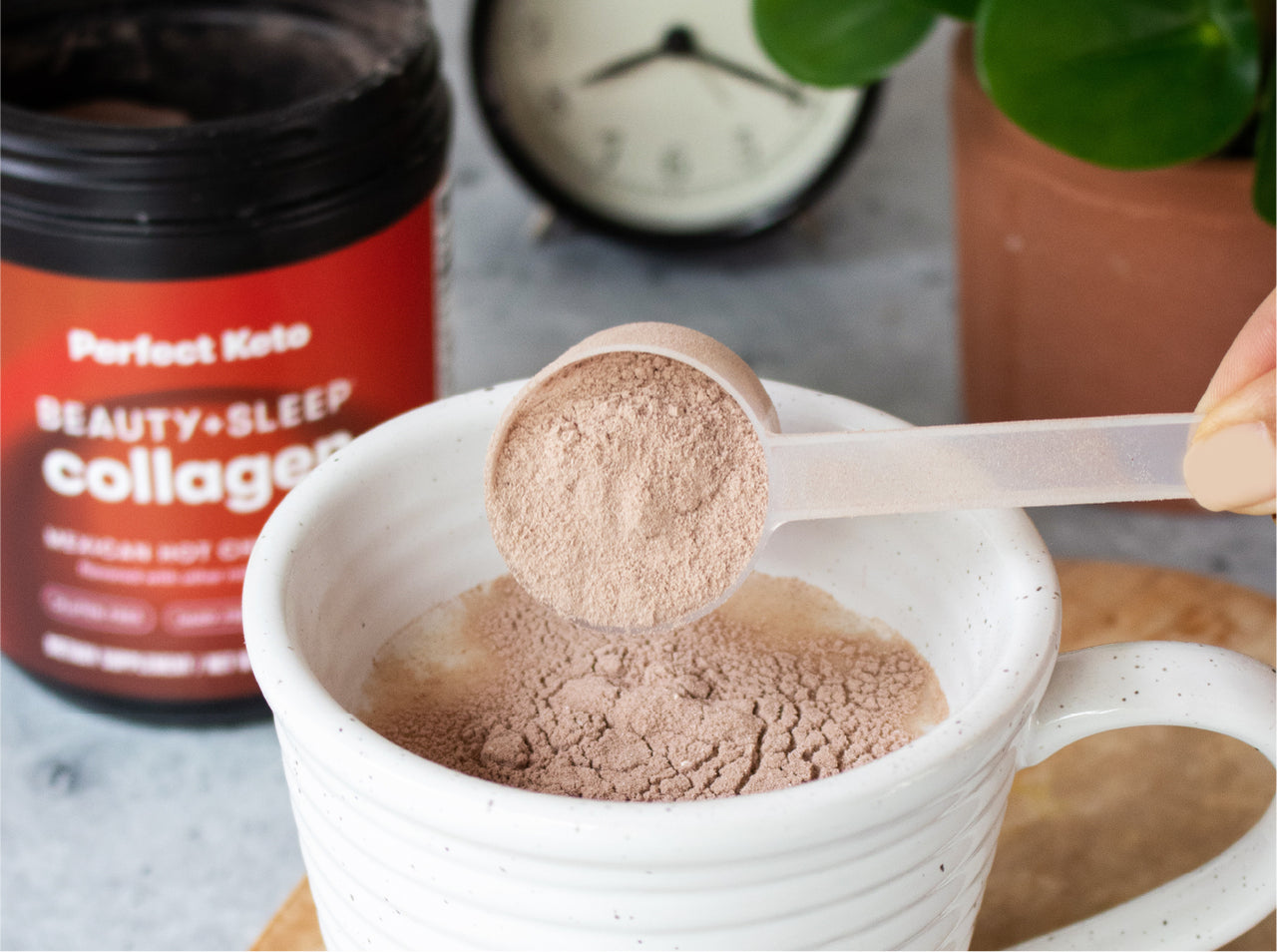 Improve Your Sleep Quality with Magnesium and L-Theanine
Relax your mind and body with non-habit-forming ingredients like magnesium, and L-Theanine. These natural ingredients can help combat the insomnia, stress, and anxiety that keep you from getting real rest.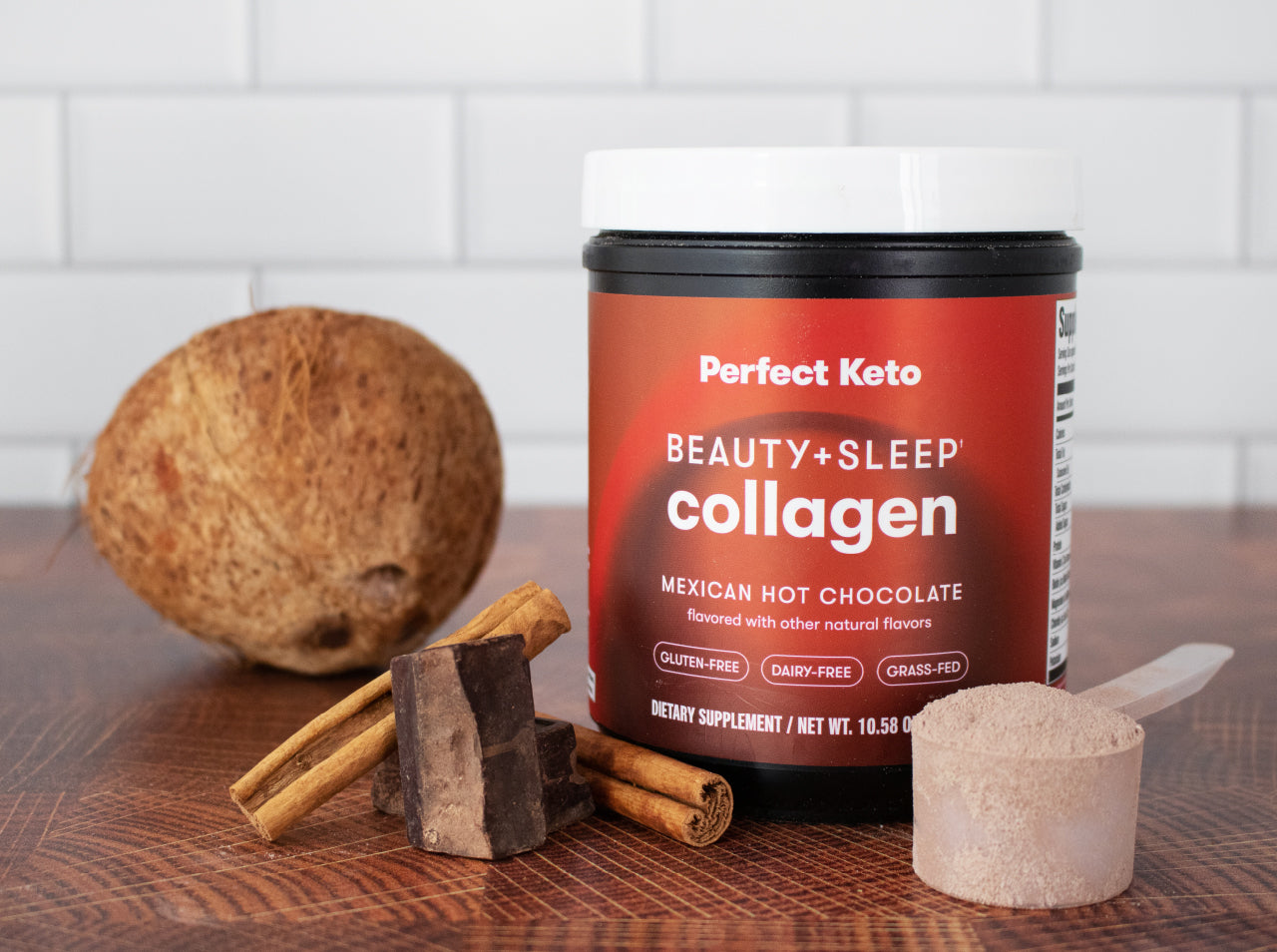 Wake Up Refreshed and Glowing
Wake up refreshed and glowing with Beauty Collagen, enriched with biotin, glycine, hyaluronic acid, and L-Lysine. These components can help your body repair and regenerate overnight for a fresh look and feel.
What's inside?
Collagen is a supplement that supports healthy hair, skin, nails, joints, ligaments, and other connective tissues. Its high bioavailability ensures that it can be rapidly and effectively absorbed and utilized in your body.
Instead of artificial flavors, we opted for natural flavors derived from herbs, minerals, and extracts. For instance, we use malic acid, a naturally occurring chemical found in fruits.
Stevia originates from the Stevia rebaudiana (Bertoni) plant and is a low-calorie alternative to sugar.
Biotin supports skin health.
Glycine plays a role in promoting cellular health.
Hyaluronic Acid can help combat signs of skin aging.
L-lysine helps promote elasticity and firmness in your skin.
Magnesium citrate aids in muscle relaxation.
L-Theanine may alleviate anxiety, decrease stress, and result in better sleep.
Ashwagandha is an adaptogen that can combat stress, inflammation, and insomnia.
FAQ
Beauty Collagen Powder is an ideal supplement for adults who value restful sleep. If you suffer from stress, anxiety, pain, or pressure that hinders deep and restful sleep, this product is perfect for you.
Beauty Collagen is a finely-milled powdered supplement that can be blended with any liquid of your preference. For the best experience, we suggest mixing the beauty collagen powdered drink with warm milk or a milk substitute. Alternatively, you can also froth the powder into decaf coffee or tea using water.
Since this is a powdered additive, it may settle at the bottom of your cup over time. This is a normal occurrence. A simple stir will blend all the beneficial components and return your drink to its smooth and creamy consistency.
Whether you're looking to wind down before bed or need to de-stress during a busy day, Beauty Collagen can help you relax. While it's often used before bedtime, it's also effective for reducing stress and anxiety at any time of the day. Keep in mind that Beauty Collagen won't make you drowsy if you consume it in the morning. Instead, it can promote a sense of calm and mental clarity that helps you tackle the day ahead.
Beauty Collagen provides 20 full scoop servings. The recommended daily intake varies between 1-2 scoops, depending on individual stress levels.
One serving contains 2-3g net carbs, 6g protein, and only 40-45 calories.
Yes, Beauty Collagen is gluten-free.
Yes, Beauty Collagen is dairy-free.
Customers love Perfect Keto